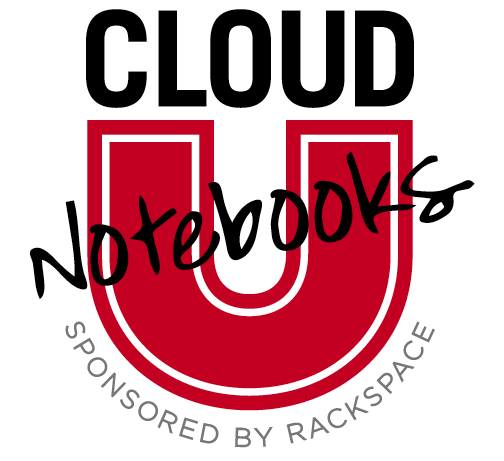 CloudU Notebooks is a weekly blog series that explores topics from the CloudU certificate program in bite sized chunks, written by me, Ben Kepes, curator of CloudU.  How-to's, interviews with industry giants, and the occasional opinion piece are what you can expect to find.  If that's your cup of tea, you can subscribe here.
The interesting thing about disruption is that when it occur there are both opportunities and threats – opportunities for those who are prepared to stand on he edge of whatever the disruption is, and threats for those unable or unwilling to adapt. As I posted the other day, Cloud Computing is fundamentally changing the shape of the IT job. It's undeniably disruptive to the IT industry, but this disruption extends beyond simply a threat/opportunity vector for IT, it effects more general roles as well.
Wanted Analytics, a real time business intelligence company, recently posted some statistics round the hiring for cloud computing skills. They found that recruiters, over a 90 day period, posted over 10000 online job ads that included a requirement for cloud computing skills – that's 61% more than he same period a year ago. The graph below shows this growth.
The interesting thing here though is that these aren't all in technical roles – there's  bunch of marketing and sales roles, along with customer service and even cargo and freight agent positions that are all demanding a competency in cloud. It's kind of analogous to typewriters. It used to be that only people who were looking for jobs in a typing pool needed to know how to type. Nowadays pretty much everyone needs some typing skills as a core competency for their role – so to with cloud skills. That's our reason for creating the CloudU program, and even more so the CloudU certificate – they're an attempt to give people an entry level introduction to Cloud Computing, something to whet their appetite and to give them a grounding.
Life is about ongoing skill-building. I'm a big fan of lifelong learning and the great thing about the disruption coming from cloud computing is that it means there is a real impetus to build skills in this particular area, and those skills in turn will make people more valuable to current and prospective employers. Feedback from course participants (and we've now had nearly 1500 people sign up for the certificate and going on 300 graduate) is that what we're doing is on the right track. As recent graduate Melissa Huebener says;
Cloud is the future of technology. This Certification serves a springboard for continuing education in this area. It supplies a wonderful indication to employers that I am willing to learn, change and grow in my career as technology advances forward.
We're also getting great feedback from other educators. Steve Mallard from the Tennessee Technology Center wrote an unsolicited email thanking us for the program and said that;
CloudU is an excellent resource for anyone wanting to learn about Cloud Computing.   As an instructor of information technology, the certificate provides a great learning tool for the planning, deployment and  logistics behind cloud computing.
And without wanting to blow our own trumpet too much, someone also pointed out to us recently that we've been named one of the top 10 Cloud certifications in the industry – that's pretty awesome praise!
CloudU is an exciting development and one that I'm really proud to be involved with – we'd love to have you join in the discussion!