One of the best things about working at Rackspace is being surrounded by really smart colleagues. It's inspiring — as is getting the chance to write about our Rackers when they do something cool like write a book. Our latest author is Walter Bentley, a cloud solutions architect who's been with Rackspace for two years. Bentley, 37 "years young," has written "OpenStack Administration with Ansible," available now through Packt Publishing, Amazon and O'Reilly. You can follow him on Twitter at @djstayflypro.
Who is Walter Bentley?
Rather than use my standard pre-written bio, I want to provide a window into who I am. Currently I have the privilege of working at Rackspace as a Private Cloud Solutions Architect; that means I help customers design private OpenStack clouds. After spending years in the trenches providing production systems support, having the opportunity to share my experiences and enable someone else to build what's right for their needs, feels good — almost like I was born to do it.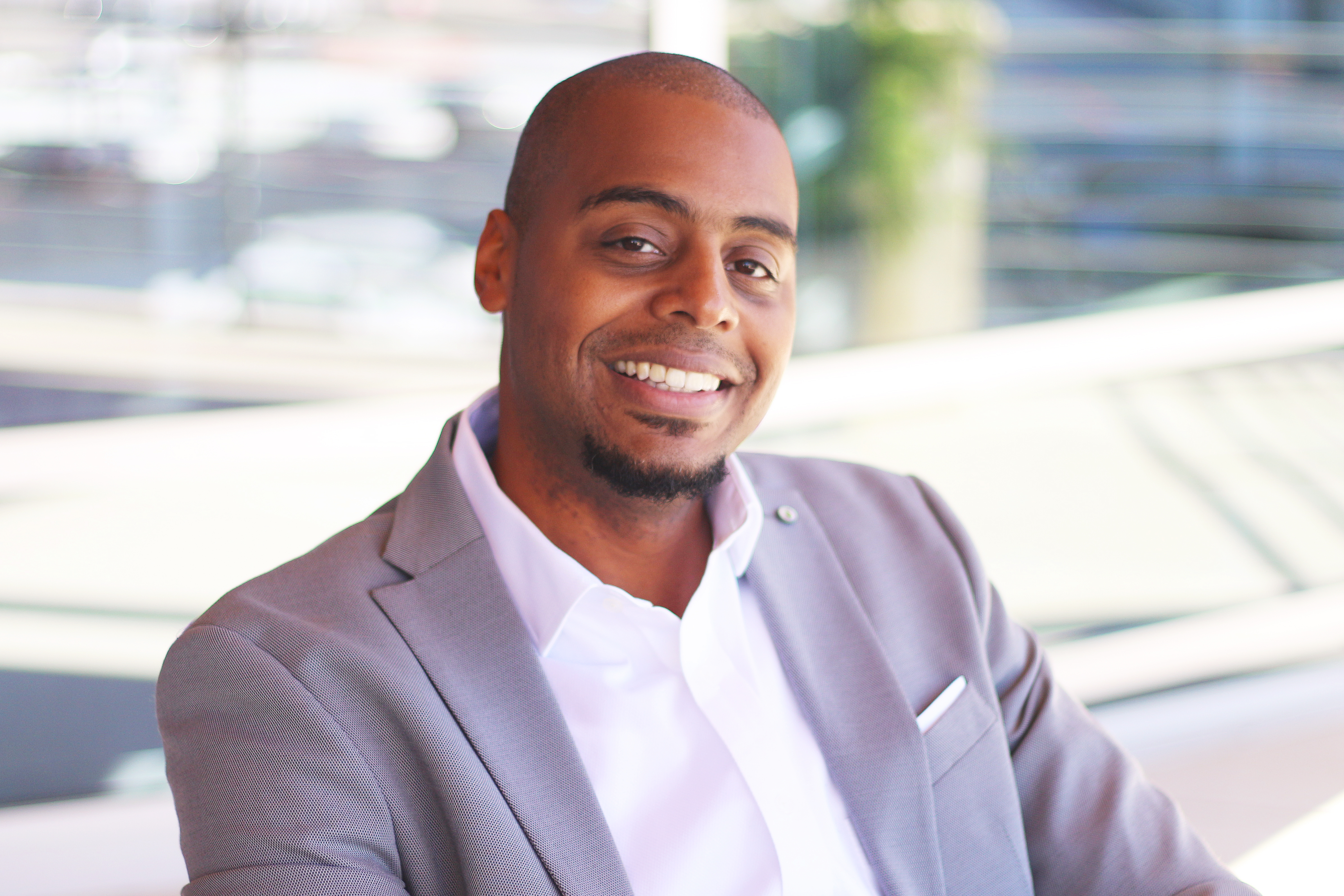 I have also been very fortunate to have worked for many other great companies, including JetBlue Airlines, the New York City Board of Education, ‪TheMarkets.com and Chubb Insurance.  My role was pretty much the same at all those companies — to keep all production things running.
The topic of education makes me feel awkward, but I want to be honest because I think others may feel the same. While I'd love to say I am an accomplished scholar, it's just not true. After receiving my BA in Networking and Telecommunications from DeVry University, I headed into the corporate IT world and never looked back. My intention was to go back to school one day, but so far it hasn't yet. Fortunately, I am a sponge when it comes to learning new things, and my career continues to evolve 18 years on.
In my spare, non-cloud building time, I am an avid motorcycle enthusiast, a DJ (these days, my gigs are mainly for my two little girls!) and becoming a basketball fan again (go Brooklyn Nets!). I also have a deep rooted interest in law enforcement, and could definitely see myself entering that field (yeah I know… for now I just watch a lot of cops on television!).
What prompted you to write this book?
When I first stared participating in the OpenStack community, I quickly noticed there was very little documentation around what to do after a cloud is built. Just deploying OpenStack is a challenge for many, but eventually it does get built and then you're saying to yourself, "Now what?"  I just kept reflecting back on all my years of production support experience and felt that while I am not a developer, this is how I can give back to the community.
As a system administrator, going with the path of least resistance often makes the most sense. But after spending weeks with OpenStack-Ansible deployed clouds, it became extremely clear to me that using Ansible to administer the cloud truly just makes the most sense; it's already installed and will dynamically handle all the inventory of the bare-metal that makes up the cloud.
At first it didn't dawn on me that this would a good idea for a book. I just felt 100 percent assured that the OpenStack community needed something like this. I hope the book will benefit the community, and hopefully even act as a springboard to create something even better.
What's your book about and who should read it?
It is a reference guide for all those OpenStack operators out in the community who are seeking ways to automate day-to-day operator tasks. The book will benefit cloud operators seeking advanced technical details on administering an OpenStack cloud. Most organizations are looking to improve business agility, and now realize just having a cloud is not enough. Improving application deployments, reducing infrastructure downtime and eliminating daily manual tasks can only be accomplished through some sort of automation. OpenStack and Ansible can help any organization close that gap.
The book consists of 10 real-world cloud operator tasks, offers a possible approach to the task, details the steps to automate the task using Ansible and finishes with a recap of all the working automation code located on GitHub for consumption.
What was the most surprising or challenging thing you learned writing a book?
One of the most surprising things I experienced was discovering how much I enjoyed writing. When I joined Rackspace,I was given the opportunity to write blog posts and other customer facing materials.It was then I realized how much of a stress reliever writing is for me.
The challenging part was the flip side of what surprised me most. Despite truly enjoying writing, it quickly became clear to me I only like to do it on my terms —so having very strict chapter delivery timelines made me a neurotic maniac (seriously! Just ask my wife). And I admit being held to a delivery date was very gratifying once it was delivered; those deadlines meant progress was continuously made and actually lead to my book being published two months early. My publisher, Packt Publishing, was really great to work with,very flexible and kind dealing with my wacky personality. Bottom line: I most surely plan to do it again.
What advice would you give to others who might be thinking about writing a book?
That would be the same advice my fellow Racker and author (looking at you Kevin Jackson!) gave me: If you think it's a great idea or have found a way to fill a technology gap, nine times out of 10 there are others who would most certainly use the solution you cooked up. Be confident in your idea and never let anyone move you off your path. Personally, I feel the best way to give back in the world is to share your strengths. Never shy away from an opportunity to make someone else's world better. Never give up on chasing any of your dreams. Every last one of them count for something… go get them!