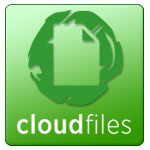 Whether your company has tons and tons of small files from image and video libraries or is looking to implement business continuity, disaster recovery plans or data archiving plans, Rackspace Cloud Files(tm) is the perfect solution for you. Storing your data in house is risky and expensive, so why take that risk? We've developed a robust utility storage platform that allows users to easily and securely transfer their files into the Cloud. It's time to utilize the Rackspace Cloud for online secure storage. And for a limited time, we're offering the first 100GB free for the first 30 days.* Read more to learn why you should sign up.
Unlimited, On-Demand, Pay for What you Use
With our distributed architecture, users can transfer an unlimited number of files onto our platform seamlessly. Once you've set up your account, your files can be transferred and living in our Cloud in a matter of minutes. Just like our Cloud Servers offering, you pay only for what you use. If you are running a development project or marketing campaign, once it's complete, you can remove the documents from Cloud Files and stop paying – you're are committed to only what you've used.
Secure and Easy To Use with open API access
We've made it easy to upload files through our control panel. First, it is simple to upload your data to private containers. Then Cloud Files will ensure that traffic generated by application calls to the data utilizes SSL to establish a secure, encrypted channel. This ensures data (usernames, passwords, and content) cannot be intercepted and read by a third party. You can also create public containers where your media files receive a public URL. We also have a robust API allowing developers to build their own unique solutions on top of Rackspace's infrastructure. Cyberduck is an example of an application that was built using our Cloud Files API. I actually use Cyberduck to transfer images to Cloud Files for this blog. Here's a quick video – http://screenr.com/gss
Place your Content Close to your Users and Serve it at Blazingly Fast Speeds
Cloud Files automatically incl

udes access to the Limelight Content Delivery Network (CDN) – no long-term contract is required! We've partnered with the leading CDN provider to provide users access to over 70 points of presence from all over the globe. More than 9 petabytes of storage and 900+ direct access ensures your content sits at the location that is closest to them, ensuring a faster response time for your audience. But don't just take our word for it. Chris Meller, Rackspace Cloud customer, performed an analysis comparing Amazon CloudFront vs. Rackspace Cloud Files CDN performance. He quotes: "After 24 hours of monitoring the Cloud Files average response time was one tenth that of Amazon CloudFront's and its slowest response time was still 40% faster than CloudFront's average."
Transcode your Videos with Encoding.com
We have partnered with Encoding.com to bring you a very simple way to manage and serve your videos online to web and iPhone / iPad users. Within 5min, you can create a cost-effective video workflow as powerful and flexible as any of the expensive solutions currently available. And to make it even easier, Encoding.com is offering a free month of encoding (a $50 to $300 value) to all Rackspace customers who sign up now. Please click here to learn how to bring your video online in 5 simple steps and take advantage of this offer.
Service Matters in the Cloud
We're certainly not the only provider delivering storage. TechCrunch just announced a rumor that Google will be launching a cloud storage solution that will compete directly with Amazon's S3. We think this will provide great competition to Amazon in the commodity market and welcome the validation that Google will bring to Cloud Storage. One thing remains true, while competitors compete on features and price, we lead on service. What does this mean? You can call us, catch us in chat or email us any time of the day, any day of the year whenever you run into a technical issue. The support we provide is included with the services that you use. You won't pay an extra $100 or $400 per month to enjoy Cloud Files Fanatical Support.
What Customers Are Saying
Customers from media publishers to social media sites to SaaS providers use Cloud Files to store large amounts of content.
Australian-based Conversant Media is a great example of a forward-looking company ready for the next evolution of online publishing. They made the switch from MediaTemple to Rackspace Cloud Files specifically to utilize our integrated CDN technology. Co-founder Zac Zavos quotes:
"Our sites are very image heavy.  As a result, they tend towards appearing a little sluggish to load for our users. Our focus this past quarter has been on site performance. The first step was to utilize Cloud Files, which offers the Limelight CDN. This was important to us as it has an AU node and a large portion of our traffic is in Australia. It means that although the server is in the US, our users in Australia will experience Australian-like download speeds of the files."
Tweetphoto is a photo-sharing platform for the real time web allowing users to share photos on Twitter, Facebook and through your favorite desktop and mobile clients, for free. TweetPhoto was looking to bring a new level of functionality and bandwidth-intensive features to photo sharing, while addressing the performance challenges experienced with other photo sharing platforms. Rodney Rumford from TweetPhoto quotes:
"Cloud Files has allowed us to store photos on the Cloud and make them easily accessible throughout the world using the CDN technology."
As of November 2009, TweetPhoto was transferring around half a million images to Cloud Files each day!
Freshbooks, a leader in online invoicing and bookkeeping for professionals is a long time Rackspace customer, using a variety of our hosting services, including Cloud Files. Mike McDerment, CEO of Freshbooks, quotes:
"By moving to The Rackspace Cloud, we can continue to deliver more value to our customers at lower costs."
FreshBooks has over 1,000,000 users and growing. A typical customer gets paid an average of 14 days faster using their service, and sixty percent of FreshBooks users are collecting more money through their service due to timelier billing and improved record keeping made available via Cloud Files.
These are just a few examples of how companies are utilizing Cloud Files. If you're looking for a place to store tons of images, remember to check us out. It's cheap to get started and easy to set up. Check out our introduction video to see how easy it really is: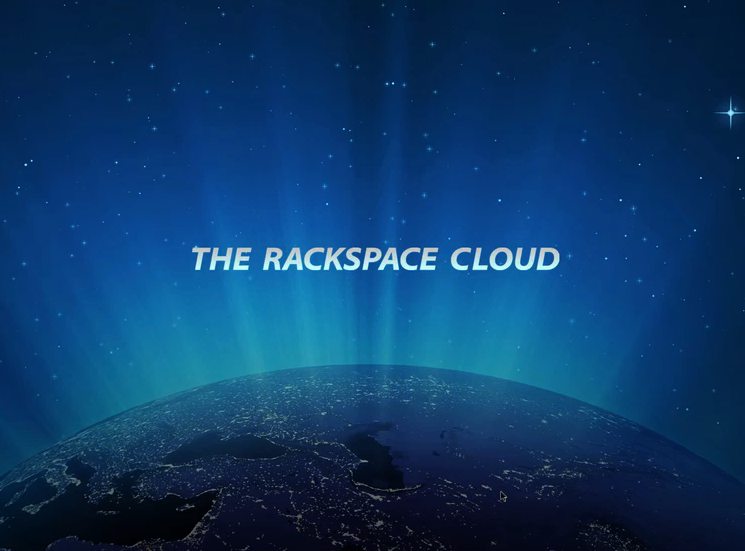 *Offer good 5/19/2010 – 5/31/2010.  Usage must occur within 30 days of sign up.  Must use Promo Code:  100Files