Rackspace tasked its San Francisco office to change the business through innovation, a lofty goal that we try to imbue into everything we do. Now the office has a new home, one that's custom built to promote new ideas and creative engineering.
Rackspace San Francisco (lovingly called "SFO") made a big move last week to the third floor in our current SoMa building. Our San Francisco office has expanded to 99 Rackers and we need more space to allow future growth. Rackspace is centrally located in the heart of San Francisco tech community at 620 Folsom St.
We started the process fresh by demolishing the existing office space. The new space was designed with the San Francisco Victorian home as inspiration. It features a bay window in a conference room.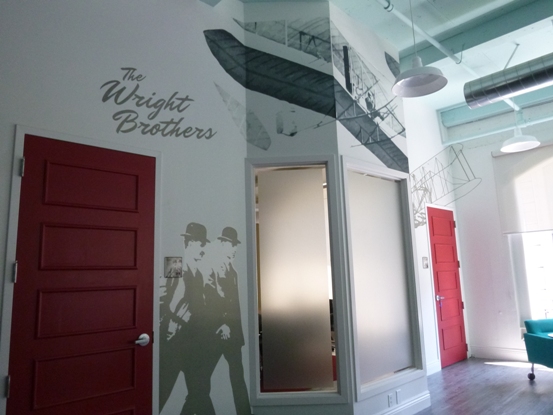 There are tables restored from Victorian home doors and posts.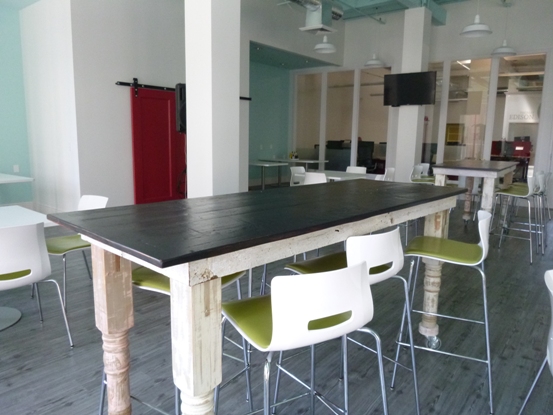 The homey space extends to the kitchen were we have a full stove and oven to allow Rackers to cook, just as they would at home.
Our workspace allows our team maximum flexibility by having all desks adjustable height and wheels.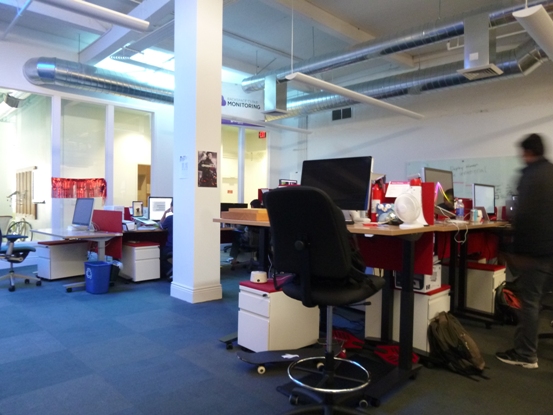 This allows Rackers to move to a corner to get into a flow or create a circle with a team on a sprint. We also increased our number of pair programming locations by creating couch caves.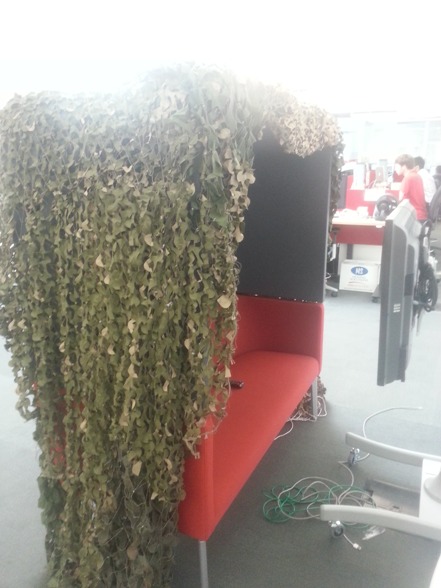 Each of these changes is designed to help Rackers work better together and toward more creative solutions.
We want to remind all Rackers that our offices are a place to create great things. Toward that end, we've named our conference rooms for well-known inventors and technologists. Wherever possible, we've included images from their patent filings, the first descriptions of what have since become core components of our modern world. You can walk around the office and see Karl Benz's drawings of the first motorcar, or Thomas Edison's description of the light bulb. It's a constant invocation to create new, better things.
We, at the San Francisco office, would like to give a big shout out to all those who helped and recognize a few Rackspace Real Estate team members and JSW.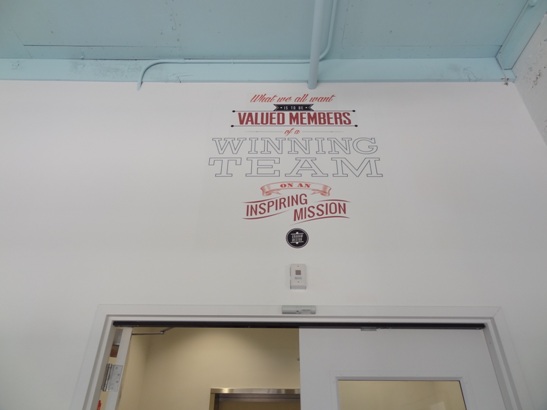 These teams went the extra mile to make our office a comfortable place to imagine new products and to deliver on our mission of changing the business through innovation.