DevOps is a concept with different interpretations and definitions, but when you get down to it, it's all about developers and operations teams breaking down silos and working together to innovate faster. For many companies, the ability to innovate at a rapid pace — responding to market conditions and customer feedback — is a key factor for success.
The benefits of DevOps are very clear, but the path to transform an organization to adopt a DevOps methodology presents a number of challenges, including how to evolve the structure of a team and the culture; what tools to use; how to acquire the skills; what best practices to adopt; and how to build a system that is reliable and can scale.
These challenges emerge more as you start on the journey to adopt DevOps as a philosophy. Startups, software development teams inside large organizations, software vendors building SaaS products and other software teams are all impacted.
For years, you have relied on Rackspace to help you manage infrastructure, operating systems, databases, etc., and you have relied on our experience to provide best practices and architectural guidance. You have trusted Rackspace's expertise in building the right infrastructure for your workloads, our responsiveness and our commitment to fix things when they break – this is what we call Fanatical Support.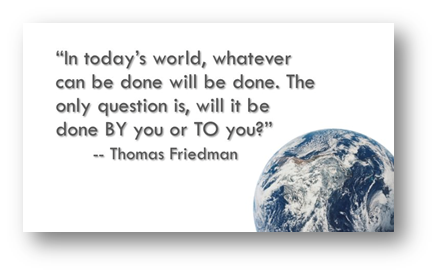 Today, we extend Fanatical Support with the limited availability of Rackspace DevOps Automation Service, a new managed support service that helps you take advantage of the modern tools that DevOps companies use to automate the deployment and scaling of their infrastructure, which accelerates product releases and improves deployment quality.
We Build It With You, For You
Many of you are trying to institute pieces of a DevOps culture, but you have many questions, have found roadblocks and have struggled to find expertise. This stuff is hard.  The good news is that we love tackling the hard stuff and making it easier for you. That's what Fanatical Support is all about. That's why we've built our DevOps Automation Service. If you're on the journey, thinking about the journey or just want to automate your infrastructure, here's how we can help:
Depth and Breadth of DevOps Tools: First, companies want support for the complete toolset that other DevOps teams use. That doesn't mean just configuration management. To do it the right way, you want help with application monitoring, workflow automation and log aggregation along with configuration management. Second, you want the flexibility to use the right tool in each category based on what you need. And you want a trusted partner that can evolve as the tools evolve. There are many options out there. For example: Chef, Puppet, Ansible and Saltstack are just some of the tool options available for configuration management.
DevOps Process Guidance and Best Practices: Many of you are using a DevOps methodology for the first time and you may be taking shortcuts that could hurt you in long run.  For example, organizations write cookbooks to automate configuration, but at the same time they manually make changes to their server environment. This is a no-no.  You want an expert to guide you, to share dos and don'ts and to provide guidelines and best practices so you understand when not to cut corners.
Fanatical Support: It's hard to find, recruit and train operations talent that can automate and work with your developers. We're designing DevOps Automation Service to be an extension of our Fanatical Support that partners closely with you to make it easier for us to work with your developers and move our support closer to your application. You benefit from a single partner taking accountability for your infrastructure and DevOps tools, and supporting it 24×7.
Experience (DevOps and Industry): You want to work with an expert that has successfully embraced a DevOps culture on a large scale and also has experience in its industry. At Rackspace, we adopted a DevOps philosophy and have seen great results. We delivered 18 new products in 18 months, pushed new code to production six to seven times a day (roughly 2,500 times per year) and run 15,000 automated test on every line of code.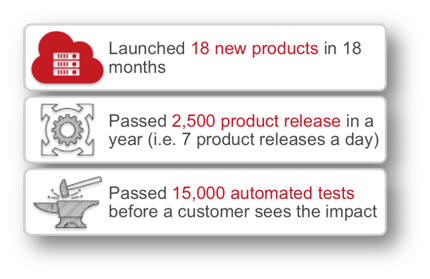 Get Everything From ONE Partner
With Rackspace DevOps Automation Service, you get all of this from a single partner. There will be no more finger pointing between DevOps tool providers, infrastructure providers and your team. You get:
Support for a complete toolset (including configuration management, application monitoring, workflow automation and log aggregation), along with the flexibility to choose various tools in each tool set.
DevOps process guidance and best practices.
Fanatical Support for infrastructure and automation.
Rackspace's DevOps experience and expertise in building our own cloud, and our industry experience of managing thousands of mission-critical apps for our customers
We are building this service in conjunction with you, our customers. In future blog posts, I will share stories about how some our customers use DevOps Automation Service.
Like Fanatical Support? You're Going to Love DevOps Automation Service
We are leveraging everything that we know about building, deploying and running one of the world's largest clouds to deliver the best tools and processes to you through Fanatical Support. Now you can innovate faster than the market, and we can help — no matter where you are in your DevOps journey.
For more information on Rackspace DevOps Automation Service, click here.