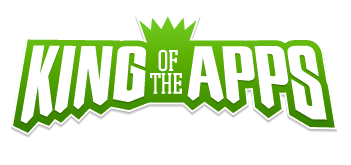 Here on the Cloud, we're looking for a few good apps. And not just good—we're searching for the best app in the land that uses Rackspace Cloud Files. At SXSW, we're going to crown the King of the Apps.
We're looking for apps that exhibit that rare blend of innovation and creativity, solid usability, and mass-market appeal. They also need to integrate with Rackspace Cloud Files technology. It's up to you whether you submit an existing app that you've ported to Cloud Files, or you build something brand new.
Either way: wow us!
To enter, create a video showcasing your app, and submit your app through the registration form at www.rackspace.com/kingoftheapps by March 3, 2011.
The first two finalists will be announced on March 6 and invited to duke it out in front of a live audience and panel of judges at the Lean Startup Track at SXSWi in Austin on March 12, 2011.
And who is at the Round Table judging the joust? Oh, just these folks:
Robert Scoble, Video Blogger and Media Innovator, Rackspace Hosting
Eric Ries, Author/Speaker/Consultant, The Lean Startup
Stacey Higginbotham, Senior Writer, GigaOM
Dave McClure, Founding Partner, 500 Startups
Bill Boebel, VP of Strategy, Rackspace Hosting
If you nail it, $5,000 in cash + $5,000 Rackspace Cloud credit are yours
Second place wins a $1,000 Rackspace Cloud credit.
The showdown at SXSW is the first in a series of King of the Apps contests. The reigning champ will compete at the next round to defend the title—and the chance to take home more cash and prizes.
And in case you were wondering…Queens of the Apps are especially welcome.
We can't wait to see what you're building on the Cloud.
Now show us what you've got to earn the crown!