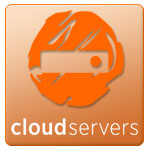 Today we're pleased to announce the Rackspace Cloud Domain Name Service (DNS) API Private Beta to US and UK Cloud Customers by invitation only. This service will allow customers to programmatically create and manage their DNS records.  Currently, the operations available through the API include:
•    List, add, modify, and remove domains
•    List, add, modify, and remove DNS records
Additionally, we've exposed several features in the API that previously required a support ticket, including:
•    Management of the default time to live (TTL) and resource record time to live (TTL) values
•    Advanced record types – TXT, NS, AAAA, DKIM, and SRV
•    Ability to configure the priority of all resource records
While this release is limited to the API only, we're working in parallel to improve the customer DNS experience in the control panel as well.  The control panel will soon feature domain management as a top-level feature and provide a full suite of self-management features that are now being exposed through the API.
As we work through the beta development phase of this project, we're looking for customers to evaluate and test this service. The ideal customer will have Cloud Servers in their configuration and be familiar with the Rackspace RESTful web service APIs.
If you would like to apply for early access to the Rackspace Cloud DNS API Private Beta program, please email dnsbeta@rackspace.com. Tell us about your current configuration and use case ideas on how you would use this new service.  We'll start sending out invitations for the Private Beta next week.
We're excited to work with our customers to finalize this new offering as the feedback received will be crucial to making this product a success.
Be sure to subscribe to our blog for future product announcements.
UPDATE: Today Rackspace Cloud DNS API is available for all US and UK cloud customers! For additional information check out our website.