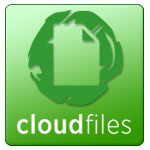 Have you been looking for a simpler way to get a lot of data into the cloud? Your life is about to get easier, as Rackspace today announces the Bulk Import Beta for Cloud Files. We'll upload your files directly at the data center, saving you time and money.
Instead of watching your many terabytes of data slowly upload over your standard office connection, simply send your device to us, and we'll do it for you, painlessly—and much faster. And you won't have to pay for all that bandwidth, either.
By using Bulk Import for Cloud Files, you get to make data migration (or your customers' migration) someone else's job, freeing you to do what you do best. Rackspace provides continuous updates on the progress of your device and its data, and a dedicated migration specialist offers Fanatical Support the whole way through.
All current Cloud Files customers can take advantage of Bulk Import by contacting your account manager or a support representative. Or if you're a Managed Hosting customer, Cloud Files Bulk Import might be the perfect way to access a large amount of data—just set up a Cloud Files account and send us a request for Bulk Import. Then you'll ship your device to our data center, and we take care of the whole import: it's simple, safe, and you'll save a bundle on bandwidth.
The cost for the service is $90 per device, plus shipping to our data center. Accepted devices include USB 2.0, SATA, and eSATA. The file systems we can accept are NTFS, ext2, ext3, ext4, and FAT32.
The Bulk Import for Cloud Files Beta is available now and we look forward to serving you and learning how we can improve the offering for general availability in the future. .