Today Apple unveiled the sleek and sexy iPad mini and gdgt was again at the forefront to cover the iPad mini launch event live.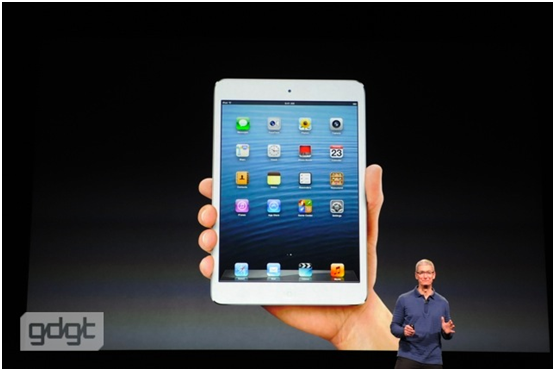 Again, millions of the Apple faithful turned to gdgt's live blog for photos and updates straight from the announcement, in which Apple CEO Tim Cook unveiled the mini me of iPads. The new iPad mini features a tight 7.9-inch screen and weighs just 0.68 pounds.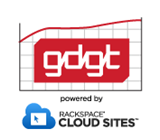 During the launch, gdgt, which is hosted on Rackspace Cloud Sites, handled 4 million pages hits in just two hours. The graph below shows the traffic spike that gdgt experienced in that time frame.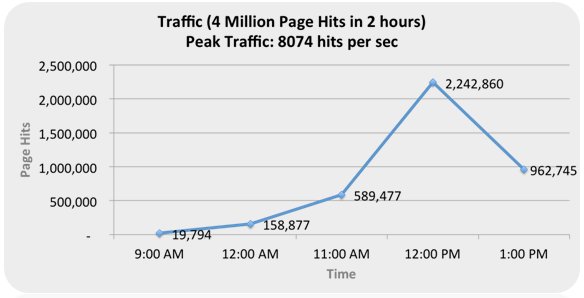 Here are more details and numbers on the traffic that flowed through gdgt live blog:
Total Traffic Served – Approximately 4 million page hits
Peak Traffic – Approximately 2.2 million visitors in an hour
Time Frame – Approximately two hours
The event ran so smoothly that Ryan Block of gdgt gave Rackspace a shout out on the gdgt Live Blog during the event:

How was gdgt able to handle the spike when other sites covering the event were down?
The gdgt live blog is hosted on Rackspace Cloud Sites. A week before the event, gdgt gave Rackspace a heads-up that it will experience a huge traffic spike. Rackspace and gdgt worked together to prepare for this kind of traffic. While gdgt ensures that its code is highly optimized, Rackspace ensures that we have all the infrastructure resources and that we follow our best practices for high traffic events. Here are some of the stats on infrastructure that was used:
Number of web servers – 28
Number of load balancers – five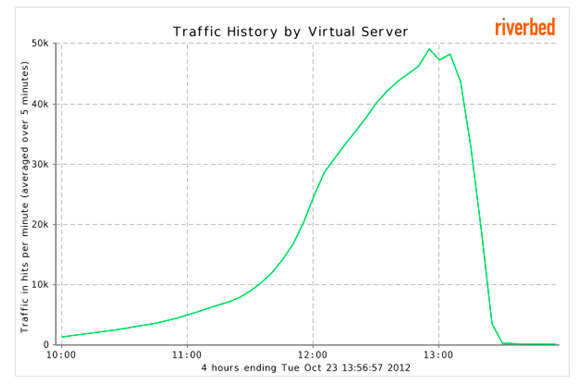 Other gdgt and Apple Events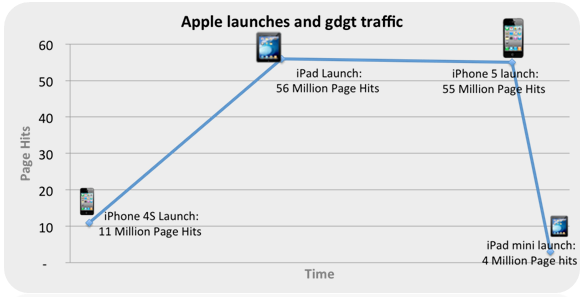 This is not the first time gdgt handled such a massive boost in traffic during an Apple product launch. Here are other gdgt high traffic events:
Power and Economics of Cloud
If gdgt had used a dedicated server it would have had to buy the infrastructure required to handle the solution i.e. 28 web servers and five load balancers.  That would be approx. $20,500 per month (taking a low-end server for $600 each and a load balancer for $650).
To power its live blog, gdgt users Rackspace Cloud Sites which costs just $150 per month. PERIOD. Cloud Sites includes all of the  Infrastructure (servers, load balancers, firewall, DNS, OS, DB, storage, network) resources and customers (such as gdgt in this case) DO NOT pay extra for it.
Once again, Cloud Sites helped gdgt be the go-to live blog for a major Apple announcement.
And gdgt isn't alone; check out a few other high traffic events that Cloud Sites handled recently.
Want to know how you can handle high traffic events on Cloud Sites? Check out this Knowledge Center article for more info. And here are some best practices for optimizing your site on Rackspace Cloud Sites for a high traffic event.