Cloud Networks provides you the flexibility to create fully isolated single-tenant networks in the cloud. In May, we launched the ability for you to attach or detach networks from Next Generation Cloud Servers (Performance and Standard flavors) via the Rackspace API. Now, you have the same capability through the Rackspace Control Panel. The ability to attach and detach networks via the Control Panel gives you the flexibility to add and remove networks from a live and operational Cloud Server.
To attach a network click on Add Network in "Server details" tab: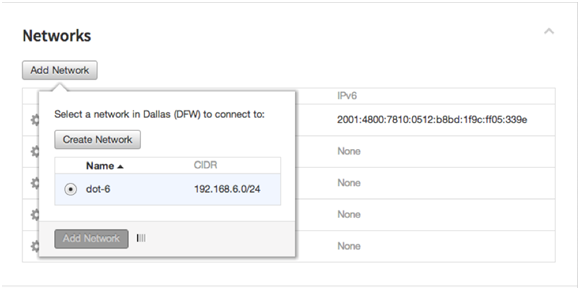 To remove a network click on Disconnect Network in "Server details" tab: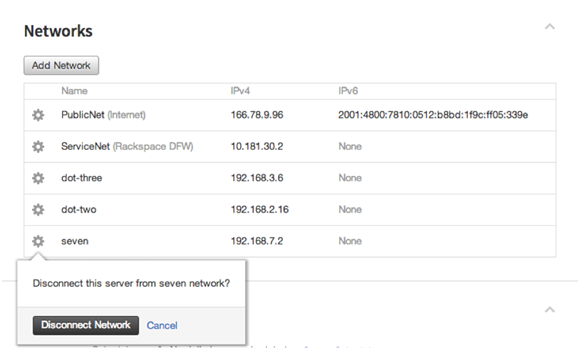 For more details please read this article. As always, we greatly value your feedback and look forward to continue helping you with your application needs.
RackConnect users should read caveats related to attaching detaching networks from cloud servers here.