Later this week, we're releasing a new feature that allows you to easily attach files directly from your Dropbox into Rackspace Webmail. This means that after a quick "account sync," all of your Dropbox files are just a click away. And since your recipient is downloading the file from Dropbox, you can send attachments of virtually any size – no need to sweat the (already generous :)) 50MB Rackspace size limit.
In case you don't know, Dropbox is one of the world's premier file storage and sharing platforms. In their own words:
"Dropbox is a home for all your photos, docs, videos, and files. Anything you add to Dropbox will automatically show up on all your computers, phones and even the Dropbox website — so you can access your stuff from anywhere."
With a user base of more than 300 million users – many of them Rackspace Webmail users – integrating with Dropbox was a no-brainer. We really think the usefulness and simplicity of this feature is going to make a ton of our customers really happy.
Rackspace and Dropbox are excited to have worked together to bring Webmail users this useful new feature. Dan Levine works on the Dropbox platform, and said about the integration: "At Dropbox, we aim to simplify people's lives and help them be more productive. A big part of that is enabling integrations with the services our customers already use to get work done, like Rackspace. With this integration, Rackspace Webmail's 4 million business users can now easily attach files from Dropbox to their emails, no matter how large the file is or what device it's on."
How does it work?
1) In Rackspace Webmail, you'll now see a Dropbox icon in your compose toolbar. Click it to attach files from Dropbox to your email message.

2) After your initial sign-in, you will automatically be logged in to Dropbox – and stay that way for as long as your primary Dropbox session lasts.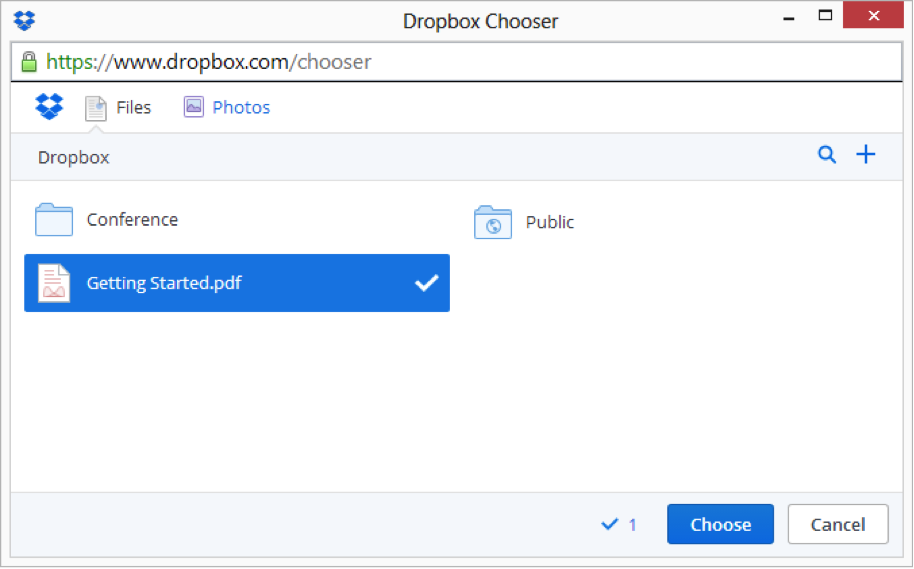 3) The file you choose will be embedded in your email message as a link – ready for download by its recipient.
Dropbox and the Dropbox logo are trademarks of Dropbox, Inc.