So you have setup your website on Cloud Sites. Now what? Backups!
One of the most important things to remember when running a website is that something could go wrong. Having a current backup of the site and database will allow you to get the site back up and running quickly.
This is where the Zipit Backup Utility comes in. Zipit is purpose built for Cloud Sites and Cloud Files. Whether you run a site powered by a content management system (CMS) or simply a static html site, Zipit allows you to get your site backed up with ease.
Key features of Zipit include:
On demand or scheduled backups for files and databases (with weekly backup rotation option)
Auto detection of WordPress, Joomla and Drupal
Integrated updater for quick updates to new versions
Availability of Backup logs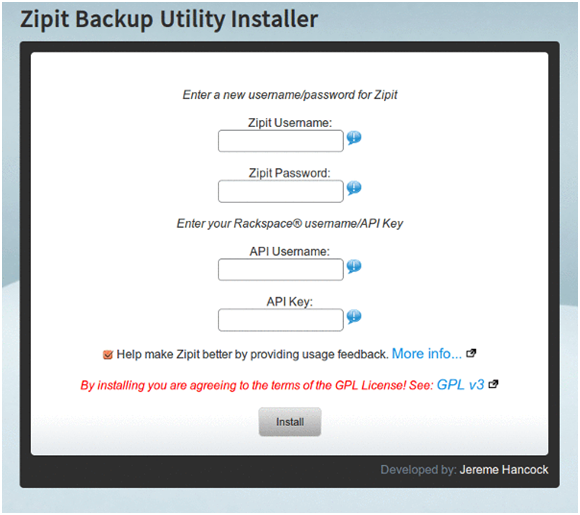 Zipit is great, but there are some limitations, including:
It's for Linux sites only* (see below)
Files backups are limited to 4GB after compression
Database backups are limited to 4GB after compression per database
Scheduled backups can run for a maximum of 15 minutes
Now what about IIS sites? Thankfully, another Racker, Matthew Costello, has built an IIS version of Zipit. It offers most of the same features as the Linux version and can be downloaded at http://aspxzipitbackup.com/. Matt works in Cloud Sites as a Windows Ops Administrator II. He lives in San Antonio and enjoys coding in .NET.
Read more about Zipit in the Rackspace Knowledge Center.