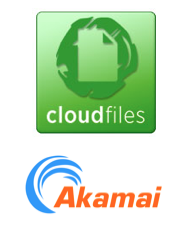 For those of you who have been waiting patiently for CNAMEs and much faster development of our Cloud Files product, we have some great news!  Today we announced that we have entered into an agreement with Akamai Technologies, Inc., the leader in CDN innovation and content delivery.  This relationship marks a renewed commitment from our team to develop our CDN offering and provide you with the features you've been asking for. We have been working hard to find the perfect long term solution and with Akamai, we believe we have found it.
According to Akamai, approximately 85% of the world's Internet users are within a single "network hop" of an Akamai server.  Akamai also claims to deliver between 15-30% of all web traffic, leveraging 73,000 servers in 70 countries within nearly 1,000 networks.
Starting this quarter, we will begin to implement the Akamai platform and start rolling out the most requested features including: CNAMEs, SSL, and streaming.  We expect the migration to be seamless for our customers, and Cloud Files CDN customers won't need to make any initial adjustments to CDN URLs or website configurations. Rackspace will support existing URLs as well as Akamai URLs on the new Akamai infrastructure during the transition.
Here is the current plan for the first set of new features:
1Q 2011
SSL – SSL is the secure delivery of content, all the way from the edge to the origin servers. 
Edge Purge – This feature allows customers to immediately remove their content from the network.  Without this feature, removing content can take upwards of 3 days to process. 
2Q 2011
CNAMES – CNAMEs allow customers to turn complex CDN urls that are often long into shorter, branded urls for their public content.  We are targeting to have this feature completed  in 2Q 2011. 
This is only the beginning – with Cloud Files as the reference deployment for OpenStack Object Storage, we expect new features currently under development by dozens of developers across the world to be released soon.
We'll keep you updated as we implement the Akamai platform, and please know we sincerely appreciate your patience and support along the way. We look forward to providing you a world-class CDN experience in 2011.