As part of our charitable efforts, the Rackspace Foundation selects several local STEM education organizations to give back to. Last year (and now in 2014), the San Francisco Office worked closely with Black Girls Code, a nonprofit that introduces technology and computer programming to a new generation of coders from underrepresented backgrounds. The goal of the initiative is to expose young women and pre-teens of color to emerging trends in science and math.
Black Girls Code events happen all over the country. Earlier this year, Rackspace was invited to run a session at the weeklong Black Girls Code coding workshop in Oakland, California. The workshop culminated in a visit to the Facebook headquarters in Palo Alto, where the girls demonstrated the applications they built and then met with Facebook COO Sheryl Sandberg.
At Rackspace, I work as a product manager and oversee the Exceptional product range. As an interaction designer with a degree in product design, I've ran dozens of workshops on project management for groups ranging from teenagers to elderly participants taking part in research. It's always a great time.
When I heard about the workshop with Black Girls Code, I jumped at the chance to volunteer.
The Workshop.
I was invited to run an ideation workshop for students. My aim was to help the girls learn how to work their creative muscles when they get into an "idea rut."
The session took place immediately after lunch, and to overcome the post-lunch lull, I set up a large table covered in paper and bright markers. After an introduction of names and invented colors of ice cream (which is much harder than you think!), we dove into the tech talk.
The first half of the session was a small group exercise to think about all of the possible "What, Where, When, Who and Whys" of using a mobile phone and applications. After 15 minutes of brainstorming answers to these questions, I went around picking the strangest and wackiest from each team. As a class, we ended up with a Barbie doll on holiday in a haunted house protecting herself from zombies. We used this combo as a basis to generate mobile app ideas. Our ideas varied from creating an app to track zombies, building a holiday app that lists activities to do away from the zombies and developing another app with an emergency flashlight so the Barbie could escape from the zombies.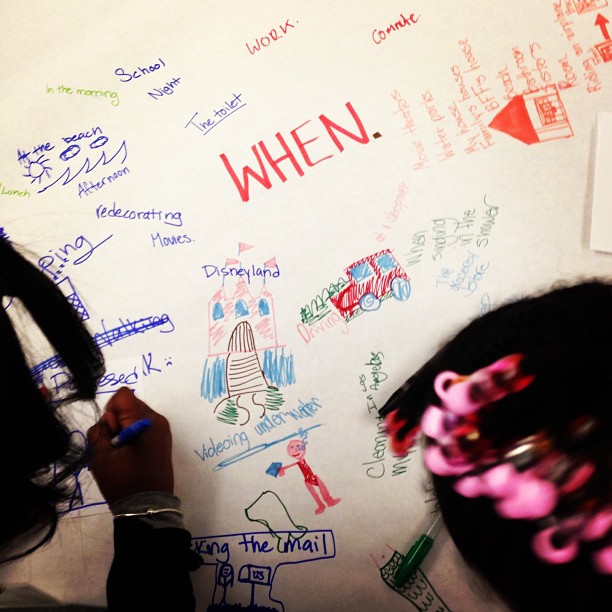 This first exercise was intended to create a basis for the second half of the workshop. I provided the girls with a list of different people (builders, lawyers, students and mermaids) and features (mobile compass, screen, flashlight, telephone) and situations (holiday, work, toilet) that could be used to create different scenarios. Each girl received an index card to sketch her app idea or write a story for her app idea. While we had some crazy ideas, we had some very sensible apps, such as an app to track bears when you go into the wilderness, and apps to help you take notes at school.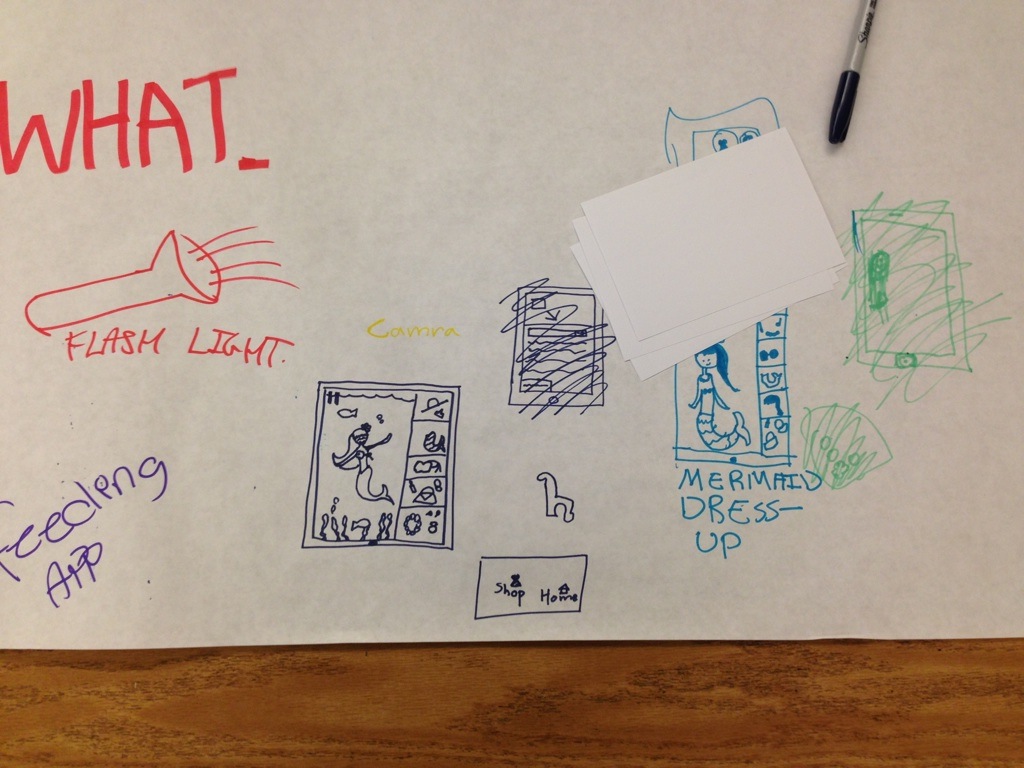 Sharing skills is a chance to learn.
The Black Girls Code workshop created a framework to thinking outside the constraints of the mobile app paradigm. It allowed the girls to explore and processes to focus on a specific user and use case.  Presenting wild concepts teaches both listening and critical thinking skills, and it gave the students a chance to exchange ideas in a collaborative environment.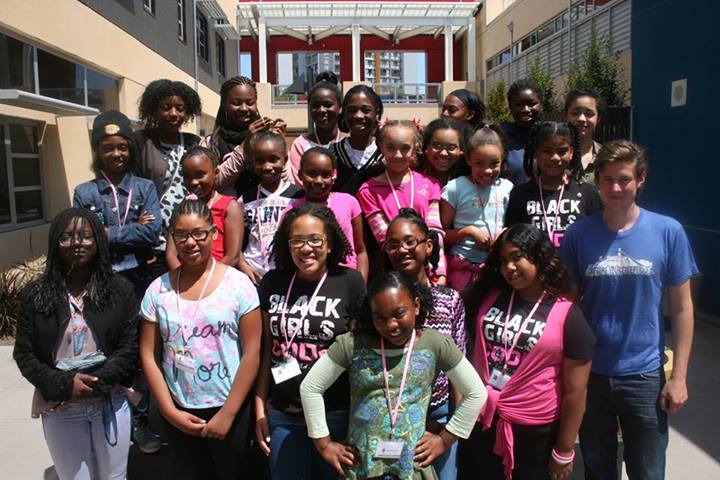 It was a pleasure to run a workshop for Black Girls Code. I learned that I value teaching skills that I take for granted from day to day. These types of coding courses are important as an introduction to user-centered design and creativity, two topics that are often left out of traditional computer science education.
The students in my workshop were excellent participants and, as you can see from snippets in this video, we all had a great time.