This post was written by Cliff Turner,
Solutions Architect for Rackspace's Enterprise Services Division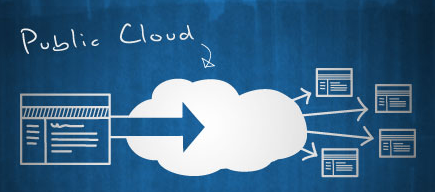 After seven years in San Antonio, Rackspace has sent me on the road to be a bit closer to some of our customers: I'm happy to be part of Rackspace's new four-member and growing regional New York City team.
Over the coming weeks I'll be writing some posts about what our customers are building, and how our team is helping them put it all together—so everything scales smoothly, of course.
My new home office is in Woodside, Queens. My wife and I lived in New York ten years ago, not too far from here. A lot of things have changed, but some things are just the same: street parking is still a hassle, and I'm not sure I'll ever understand the mysterious rhythms of garbage pickup in this city.
Here in New York, I'm doing the same thing I did in San Antonio: talking with our customers about how Rackspace can make their IT work better and finding solutions to make their crazy dreams utterly possible.
I'm meeting or talking with customers every day of the week, and I answer a lot of questions: How does the cloud work? How can we use it? How do we make it work for us? And our favorite: We've decided to move to the cloud—now what? Every day, the Rackspace team helps customers take their business to the next level, and implement the perfect hosting solution for their needs.
More soon…until then, I'll be busy meeting more of our customers for coffee, lunch—and drawing a lot of diagrams of puffy (and powerful) clouds.