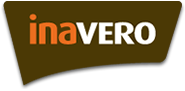 Inavero, a Rackspace SaaS customer, helps businesses grow through their Net Promoter based satisfaction surveys of their clients, employees and other important stakeholders.  Their online application consists of three main components: a survey distribution system, a survey collection and data management application and a results reporting dashboard.
The usage of the Inavero application has grown rapidly and whenever a survey is distributed, a huge peak in traffic follows. They needed a hosting solution that could scale with the growing demand of their survey.
"Scalability is key for our business. There's nothing worse than making our clients look bad to their customers."
–    Nathan Goff, Inavero Operations Director
Inavero chose a Hybrid solution consisting of Cloud Servers, Managed Servers and Cloud Sites that meets their scalability needs as well as their support needs – all within their budget.