Openness is something our business not only strives for but also deeply benefits from, so it was with great pleasure I recently helped coordinate a unique event in our San Francisco office.
OpenCo is a special kind of conference that is a mix between a traditional business conference and an artist's open studio. It gives participants an opportunity to visit the offices of many of the most exciting companies around the city and interact with technologists, leaders and amazing new products. I was pleased to help welcome visitors to our newly renovated SFO office and introduce them to some of our top engineering talent. The fact that we host Geekdom on the first floor of our office really cements our commitment to startups and resonated with many of our guests.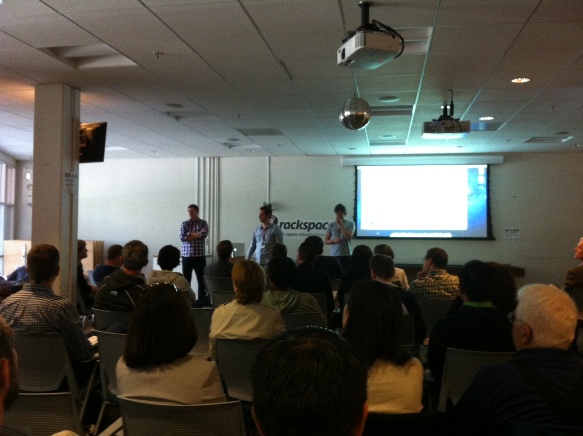 As part of the program, I got to visit Eventbrite, Adobe, GitHub and HotelTonight. I specifically chose these companies because they were tech companies of varying sizes all within a short walk from the Rackspace San Francisco office. When Rackspace CEO Lanham Napier was here earlier this year, he spoke passionately about engaging the technology companies local to our office and I saw working with OpenCo as a great opportunity to get more involved with our tech neighbors.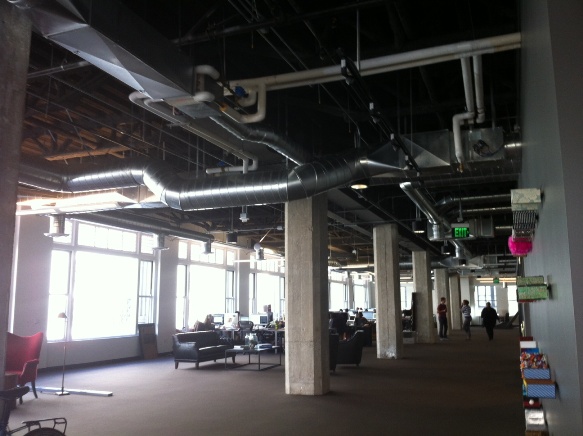 While the theme of the conference was innovation, the thing that stuck out most was how much focus the companies put on creating an environment that encouraged their employees to innovate. Eventbrite Cofounder Julia Hartz focused her presentation on building a team of "Britelings" that embodied the core tenets of the company. Adobe's Vice President, Product Management, Jeffrey Veen, quoted director Steven Soderbergh about keeping an environment that was "relaxed but focused" and spoke about how the company structures its meetings to create strong teams. Github's CEO Tom Preston-Werner talked about how they had no hierarchical structures and how they give employees the freedom to try things and fail (though hopefully not fail).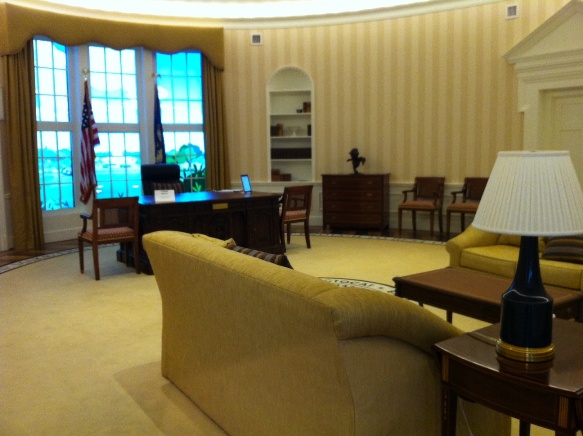 Gone are the days of Office Space-esque cubicles and vending machines in the kitchen. Say hello to design catalogue-worthy office spaces and kitchens stocked with organic and healthy options. San Francisco's technology companies are notorious for their perks, and things that once seemed like nice-but-not-necessary extras are table stakes for attracting and keeping talent.
There are other ways of getting great people and keeping them engaged and it's something we think a lot about at Rackspace. Of course we have free food, ping pong and all the espresso you can drink; but it's our culture and mission that makes us excited. During our office's OpenCo session, our speakers Dan DiSpaltro, Taylor Wakefield and Ben Arent spoke about strengths, core values and the support Rackspace provides to each Racker it brings on board.
They talked about how transparency and openness in all we do bring us closer to customers and helps us to better serve their needs. It's my hope that programs such as OpenCo help us to be even more responsive to our San Francisco community of innovators.