This is a guest post written and contributed by Erin Swanson, Senior Director at Cenzic, a Rackspace Cloud Tools Partner.  Cenzic provides software and SaaS offerings to help protect websites from hacker attacks.

Located in the heart of Silicon Valley, Cenzic provides software and SaaS products to protect websites from hacker attacks.  With over 250 million websites in the world today, and over 80% of hacks occur through these websites, the need to easily manage such risk has grown substantially.
We started out over 10 years ago offering enterprise software to Fortune 500 companies.  But we realized there were few options out there for the smaller companies.  So we launched our ClickToSecure Cloud offering – a compelling solution for any Rackspace customer who doesn't have the security expertise and/or resources to secure their websites.
With Cenzic ClickToSecure Cloud, any business — even a small Mom & Pop shop — can buy a website testing service online and with just a couple of clicks, run a test (similar to anti-virus scan on your desktop) and quickly determine your security flaws and how to fix them.  You can then forward the results report to your developers (whether they are in-house or a third party) for them to quickly fix the detected security holes. We have different packages starting with a simple HealthCheck to a comprehensive assessment. Some of our packages even help you get compliant with regulatory and other standards like PCI 6.6, OWASP Top 10, etc.
It's a great way to stay ahead of the hacker curve!
Click here to find out more about our website security product on the Rackspace Tools site.
And hurry – we're offering a free website HealthCheck (usually $10 / month) for the first 50 customers!
Webinar Details
Have questions? Join us for a live webinar:
When: Thursday, August 4, 2011 @ 1PM CT
Topic: Stay Ahead of the Hacker Curve:  Website Security Made Easy
______________________________________________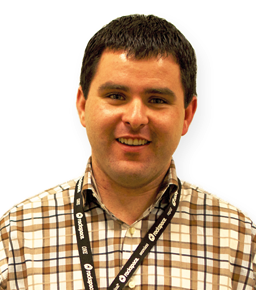 Cameron Nouri, from the Rackspace Business Development team, is your connection to the Rackspace Cloud Tools Partner Ecosystem. If you have developed solutions or services that makes life easier for people to take advantage of the cloud he would like to talk to you! You can contact Cameron any time to learn more about this unique program and the benefits for your business.