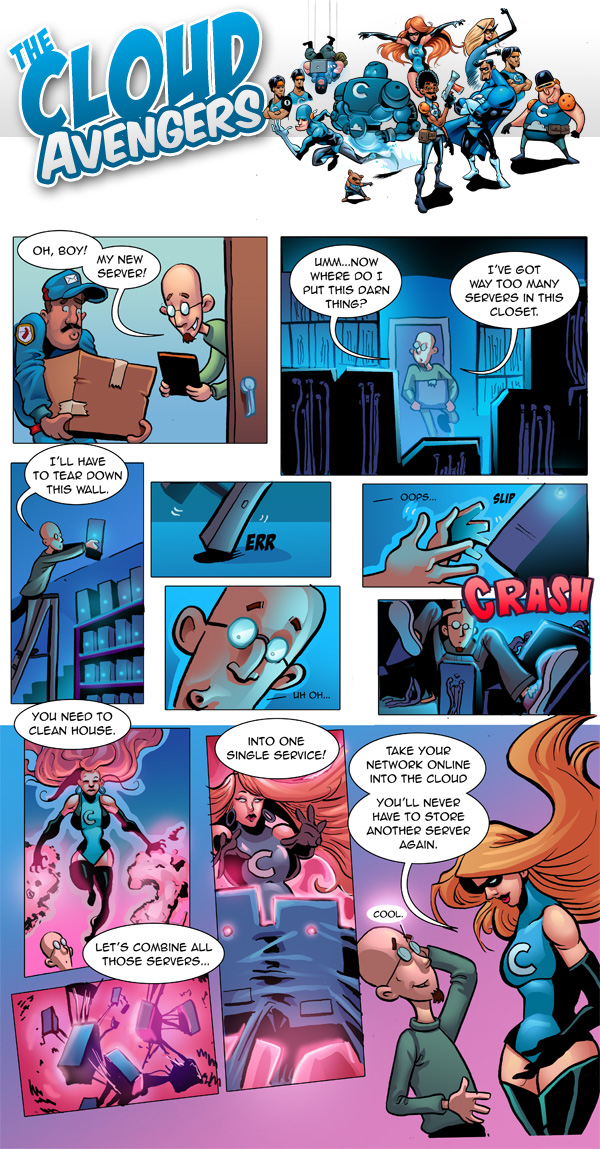 What will you do when your server needs outgrow your server room? Before you start knocking out walls to make more room, the Cloud Avengers are here to help you make the move to cloud. By transferring functions like website hosting, business email, and file storage to the cloud, you save space, cut power consumption, and mitigate risk in the event of an on-site disaster. And most importantly, fewer servers means less on-site hardware to manage, so you can get back to strategic, high-value IT initiatives instead of keeping the servers humming.
Click image below for larger version.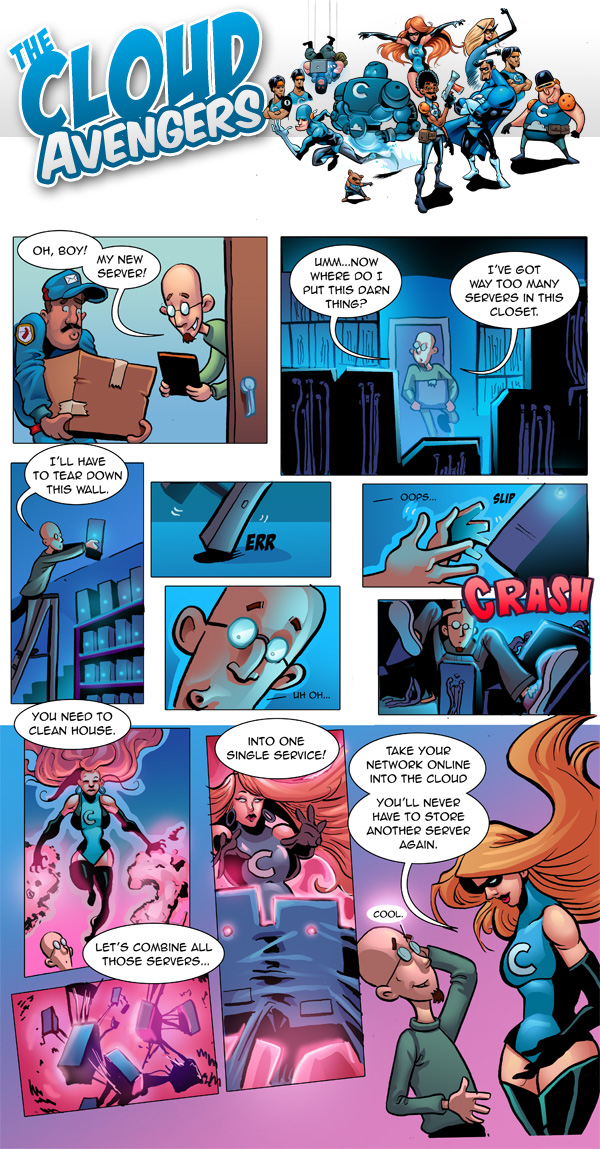 Stay tuned next week! On Monday, Cloud Avengers give Karen a break from broken site images.
View previous Cloud Avengers adventures:
Cloud Avengers Save the Day with Cloud Files
Cloud Avengers Knock Out System Crashes
Cloud Avengers Annihilate Software Bugs

Embed This Graphic – Copy Source Code Below:
 <a href="http://www.rackspace.com/cloud/"> Cloud Computing Services <img src="http://c179631.r31.cf0.rackcdn.com/Cloud_Comic_6.jpg" alt="Cloud Computing Services" /> </a>