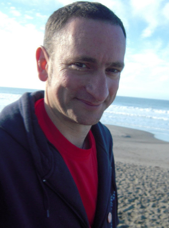 Having spent 2010 traveling the world talking Cloud Computing, I've long been of the opinion that 2011 is going to be the year that we remember when Cloud Computing reached its own tipping point. Rackspace shares my vision and sees the value in a broad educational program for 2011 – I'm excited about the program of papers and webinars we're building for the year.
Since 2011 is the tipping point year of the cloud, I thought it worthwhile to put a stake in the ground and make some 2011 cloud predictions.
Recently I was one of a series of Cloud Computing experts who were invited to contribute to a body of work that looks to predict the biggest Cloud Computing trends for 2011. While predictions are always fraught given the vagaries of the marketplace, it is worthwhile reviewing some of the predictions the Cloud thought leaders have articulated.
Some of the top trends I've identified include:
More commoditization is happening lower in the stack and infrastructure will, more and more, be seen as just an essential but largely undifferentiated product. The open sourcing of infrastructure will speed this up.
We'll see even more products offering private cloud automation but (and here I'm being hopeful) many of the organizations using private cloud will see the advantages of cloud and deepen their cloud use.
Platforms will be huge but interoperability will remain a problem.
We'll see more products that help to integrate discrete applications (think Boomi etc.) as users demand a much more seamless cloud experience.
It is worth noting the predictions of a couple of other Cloud insiders;
Justin Pirie
commented on the same prediction work and
R "Ray" Wang
also made some 2011 predictions in a recent
post
:
The next set of issues—namely integration and migration—need to be fully nailed in 2011, but expect real progress in structured data migration.
The mainstream will realize that Cloud isn't just about Economics; it's about the transformation of IT to utilize more agile technologies.
Finally, the rise of the Platforms. As more software is migrated to PaaS and put into production, we'll see massive growth and adoption in this space. Lock in will remain a enormous issue however.
The cloud has moved from "when" to "how."
Cloud will deliver the optimization savings to pay for future innovations
While there are lots predictions, there are some common, major themes appearing among most of the predictions I've seen. 2011 will be the year of the cloud, but there are still some concerns for end users around integration and migration. Interestingly, the increasing importance of platforms will help with both of these issues. Taking the helicopter view, it would appear that in 12 months we will have a cloud ecosystem with much easier integration between discrete applications and services and a number of very strong platforms that make it easy for companies to start using, and increase, their use of the cloud.
It's impossible to overstate just how aligned the planets are for a cloud tipping point in 2011. Pressure for cost reductions, the demand for access for mobile devices, collaboration inherently tied to applications and a volatile economy all point to one thing—Cloud Computing coming of age in 2011.
So here's to a great New Year to everyone. Watch out for the first report in our 2011 series due out in the the next few weeks.
Ben is the founder and managing director of Diversity Limited, a consultancy specializing in Cloud Computing/SaaS, Collaboration, Business strategy and user-centric design.