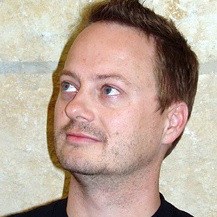 This post comes to you from Toby Owen, Rackspace Product Manager for Hybrid Hosting Solutions.
Last month, we announced RackConnect Beta – the ability for your Cloud Servers and Dedicated Servers to talk to each other over an isolated private network within the same Rackspace datacenter. After a successful Beta trial, we are pleased to officially launch RackConnect to the US market. This means that connecting Cloud Servers and Dedicated Servers is no longer a Beta offering and is fully supported by our industry leading SLA.
With the great success of the Beta trial period, we have confidence this solution will continue to help Rackspace meet the unique needs of our customers.  It is really about integrating the platforms we already have at Rackspace – Dedicated Hosting, hosted Private Cloud, and Public Cloud Computing – and combining them in new ways that enable us to tailor them into solutions – solutions hat meet the unique needs of each customer.  Need to scale up your web app for a marketing promo or online event?  Add Cloud Servers for your web environment, and have additional capacity online in minutes!  Have PCI requirements for your app?  Keep your cardholder data on dedicated physical hardware.  All with one account team and one trusted provider.
Be sure to subscribe to this blog to hear about upcoming customer use cases for RackConnect!