Today we have released an important update to the Rackspace app for iPhone™, iPod Touch™, and iPad™.  This new version gives you the power to manage your Cloud Load Balancers on the go.
We have also fixed some bugs and improved performance in many parts of the app.  So now you will be able to manage your cloud infrastructure even faster! Here's a list of what's new:
– View, create, update, and delete Cloud Load Balancers
– Add nodes to Cloud Load Balancers
– Remove nodes from Cloud Load Balancers
– Update Cloud Load Balancer node conditions
Here are some screen shots: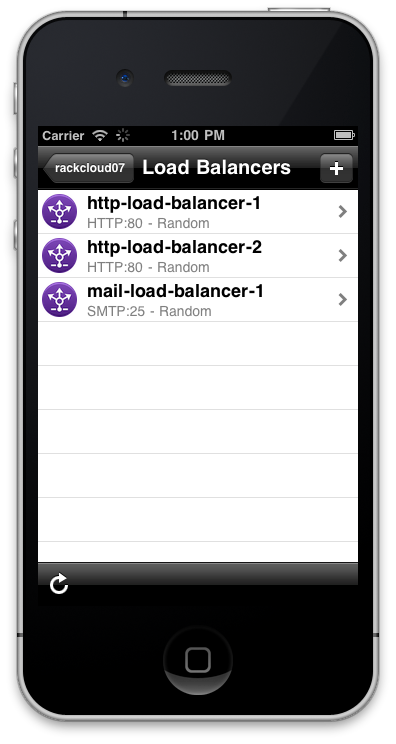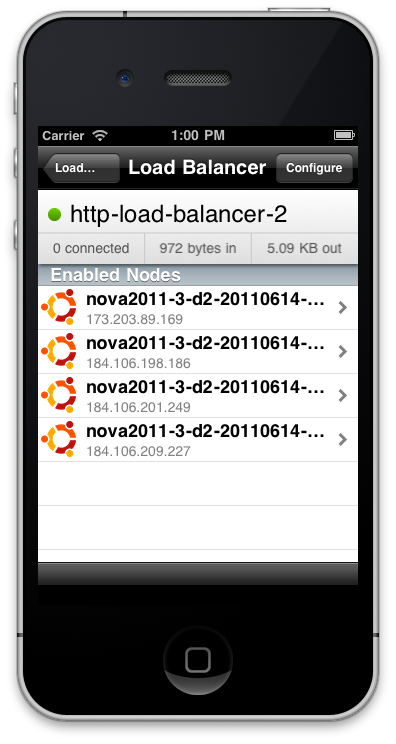 The Rackspace app is and always will be free.  Get it on the App Store by clicking here.
The app is also open source, and you can read the code or even contribute at http://github.com/rackspace/rackspace-ios
If you have any feedback, feel free to contact me at mike.mayo@rackspace.com.  Enjoy!