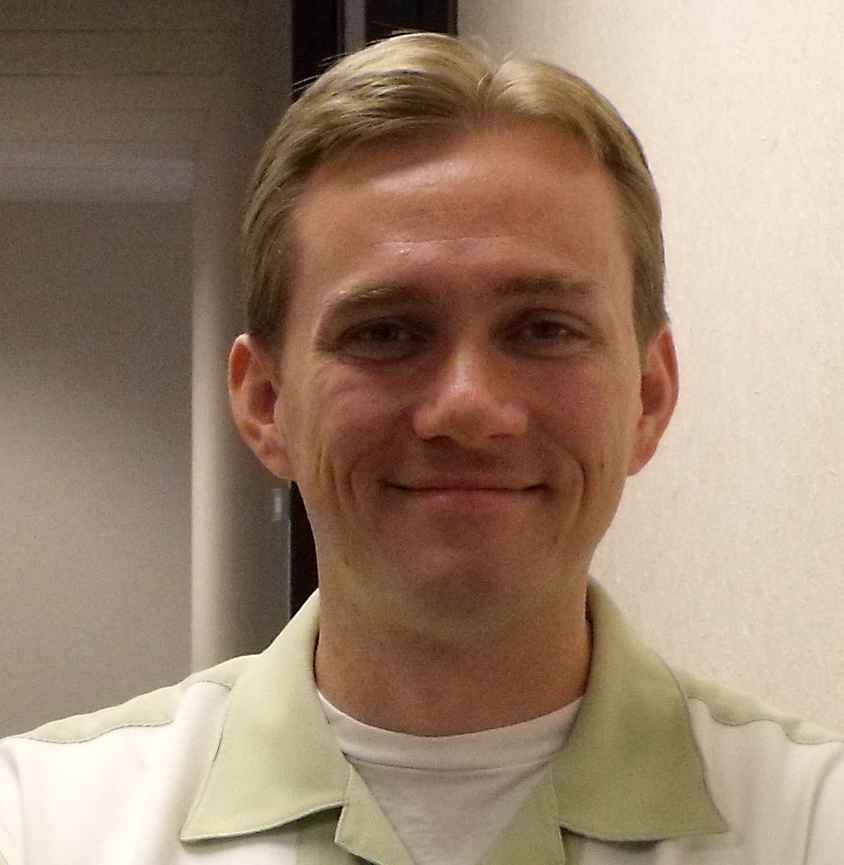 By Chandler C Vaughn, Director of Product Management
At The Rackspace Cloud, we constantly strive to build products and services our customers ask us for, and need. Right now, we're actively working on something really exciting, something that has been highly requested for some time.
Rackspace has been building and supporting Microsoft solutions for years. We also have a very popular, and powerful Xen based Cloud Servers offer that runs Linux OS's. Cloud Servers is billed as a utility so customers only pay for what they use, and is completely on demand.  Now, The Rackspace Cloud is about to bring those two worlds together for businesses, marrying the power of our on demand Cloud Servers offering with our expertise in Windows hosting.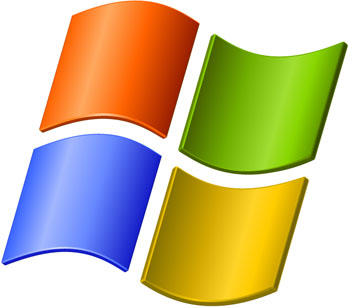 In early 2010, we will be launching a  Cloud Servers for Windows Beta offering to the public. True to our core tenets, our product development process for this launch includes public outreach and engagement. We pride ourselves on engaging and listening carefully to our community when developing our products and this product launch will be no different. After all, we are building Cloud Servers for Windows for you, the customer. Why shouldn't you always get a say and help us kick the tires?
Features & Supportability
The Cloud Servers for Windows Beta is going to come with the same Fanatical Support customers have enjoyed from the Cloud Servers for Linux platform. In addition, Cloud Servers for Windows will launch with both Windows Server 2003 AND Windows Server 2008, and will be fully supported by Microsoft. This means that Microsoft will allow Windows customers to receive the same technical support for Windows Servers in our virtualized environment as they would receive for Windows on a dedicated server environment.
By having our cloud run on a hypervisor that is approved through the Microsoft Server Virtualization Validation Program:
o    Customers can benefit from the support provided by Microsoft as part of the regular Windows Server technical support program;
o    Customers can receive the support provided by Microsoft for subsequent service packs, and;
o    Customers will enjoy faster time-to-market releases of new Windows versions on The Rackspace Cloud.
As you can see, not only will our customers be able to leverage more options for Microsoft support, but we will also be able to launch more timely updates to Windows Server updates as they are released by Microsoft.
What will it cost?
We will charge by the hour just like our other infrastructure as a service products.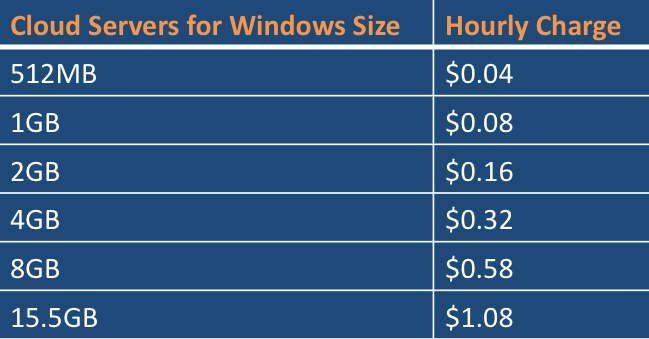 Sign Up Now
We are taking pre-release registration for the Cloud Servers for Windows Beta. You can sign up here: http://www.rackspacecloud.com/windows.
Not all Clouds are Equal!
If you are familiar with cloud computing, you have probably experienced some of the differences between providers.  Not all clouds will run or support Windows the same. For The Rackspace Cloud, we are focusing on support and building a world-class hosting technology for businesses. We believe that businesses want specialists to handle the keys to their financial kingdom. That's why Rackspace and Microsoft have continued a long history of collaboration to make the Cloud Servers for Windows Beta happen.
As a matter of fact, Microsoft wanted us to share these encouraging words of their support with you all:
"Microsoft has a long history with Rackspace of collaborating to deliver high quality solutions to customers," said John Zanni, general manager of Worldwide Software-plus-Services, Microsoft Communications Sector.  "This announcement marks a continuation of that as Rackspace brings to market a fully supported Windows offering to the cloud. This announcement by Rackspace is another example of how Microsoft is winning together with partners to provide customers with the level of support they need and expect."
What makes the  Cloud Servers for Windows Beta special?
For the Cloud Servers for Windows Beta, we're focusing on building a platform that will bring performance, features, and supportability to customers. And, we are focusing on making computing easy to consume, with utility-based pricing.
Persistence Matters For Windows
There are cloud providers out there that say, "Worry about the image, not the instance." That may work for some people, but that position is definitely cumbersome.  It places a lot of responsibility on the customer; responsibility that is sometimes not well understood until you are neck deep in the technology.
The image is important, very important. But when a cloud provider says you shouldn't worry about the instance, they are essentially saying, "Be prepared to lose any effort you put into configuring, securing, or optimizing that instance." If a host fails, we believe the last thing you want your cloud provider to say is "sorry, you need to start over." The provider should recover your instance and get you back online.  The Rackspace Cloud always feels an obligation to try to get customers back online as quickly as possible regardless of circumstances.  Our technology choices, in this case persistence, demonstrate that.
The reality is that persistence really matters and this is especially true with Windows. (Anyone who has dealt with digging around a Windows registry in the past knows that the idea of having to do it over and over again isn't exactly something to look forward to.)
Read our prior blog post on "Why Persistence Matters."
Feedback is welcome!
We have made it a priority to deliver the Cloud Servers for Windows Beta the way it is meant to be delivered- 100 percent customer driven.  We are releasing this beta specifically so we can gather feedback from users and have it drive development of features.   As with all of our other releases, we believe it's crucial to encourage community feedback and collaboration. To send us feedback for the Cloud Servers for Windows Beta, email us at windowsbeta@rackspacecloud.com.
We will be moving to private beta next month in December 2009, in preparation for our public beta release in early 2010. If you want to be one of the first to get your hands on the Cloud Servers for Windows Beta, sign up at http://www.rackspacecloud.com/windows. Anyone that signs up will also get updates on our progress as we move towards our public beta launch in early 2010. Plus, we will send out invitations to some lucky participants for our December private beta. The private beta will be invitation only as we only have so many slots available in the early stages of the roll out.   Get yourself on the list today!
If you have any questions or feedback, please email windowsbeta@rackspacecloud.com.