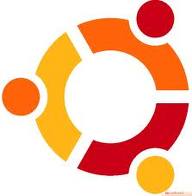 We're happy to announce that 64-bit Ubuntu 10.10 (Maverick Meerkat) images are now available for Cloud Servers users.
In order to take advantage of these images, you can add a new Cloud Server to your account or rebuild an existing one.  Keep in mind that the rebuild process will erase any existing data on the cloud server.  You can also upgrade your server from the command line using Ubuntu's standard tools.
For additional information, check out these links:
Release notes (including Overview, Installation, Upgrading, and Known Issues):  https://wiki.ubuntu.com/MaverickMeerkat/ReleaseNotes
Download Ubuntu Server Edition here: http://www.ubuntu.com/server/get-ubuntu/download
Upgrading to Ubuntu 10.10:  https://help.ubuntu.com/community/MaverickUpgrades
If you have any questions or run into any issues, please catch us in live chat or give us a call at (877) 934-0407.