Imagine a day dedicated to celebrate the "idea that each individual has the power to transform the world, the ability to imprint." – this day is Mandela Day and it occurs annually on July 18th, Nelson Mandela's birthday.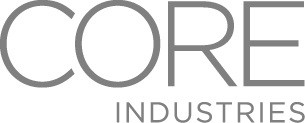 Rackspace Cloud Customer, Core Industries, landed the first Mandela Day web project that occurred this past July.  Core Industries is an interactive marketing, design and development firm and has a strong environmental, socially conscious mission. When Gotham Ad Agency approached them about the Mandela Day web project, regardless of the task, they knew this was something they could passionately and successfully work on.
Though Core Industries has a pretty in depth portfolio, this web project was like no other they had ever worked on. Mandela Day was launching the concept of the first worldwide holiday and so the website needed to speak to a global audience. Further, they were on a 4-month time frame and with a very limited budget. In addition to launching mandeladay.com, Core Industries completed the following:
– Created and managed the social networking platforms including the blog, Facebook, Twitter and VolunteerMatch.

– Created and sent updates via weekly email newsletters and daily SMS broadcast messages

– Created a real time, digital hand wall, where people could add their "imprints"

– Coordinated and filmed celebrities such as Robert De Niro, Clint Eastwood, Morgan Freeman, Naomi Campbell, Christie Turlington, Forest Whitaker, and many others for a customizable music video set to "In Our Own Two Hands" performed by Jack Johnson and Ben Harper.

– Set up a free and pay per view video simulcast of the star-studded concert held in front of a sold out crowd at Radio City Music Hall
Wow, what a task list! According to Corey Szopinski, founder of Core Industries, the other impressive statistic was that mandeladay.com received 100,000 unique visitors over the 2 months that the campaign was in full swing. Those visitors were almost exclusively organic since they had no paid media running during that time. That's a great reflection on the hard work of Core Industries to be able to drive that amount of traffic primarily through word of mouth and viral marketing in such a short time frame.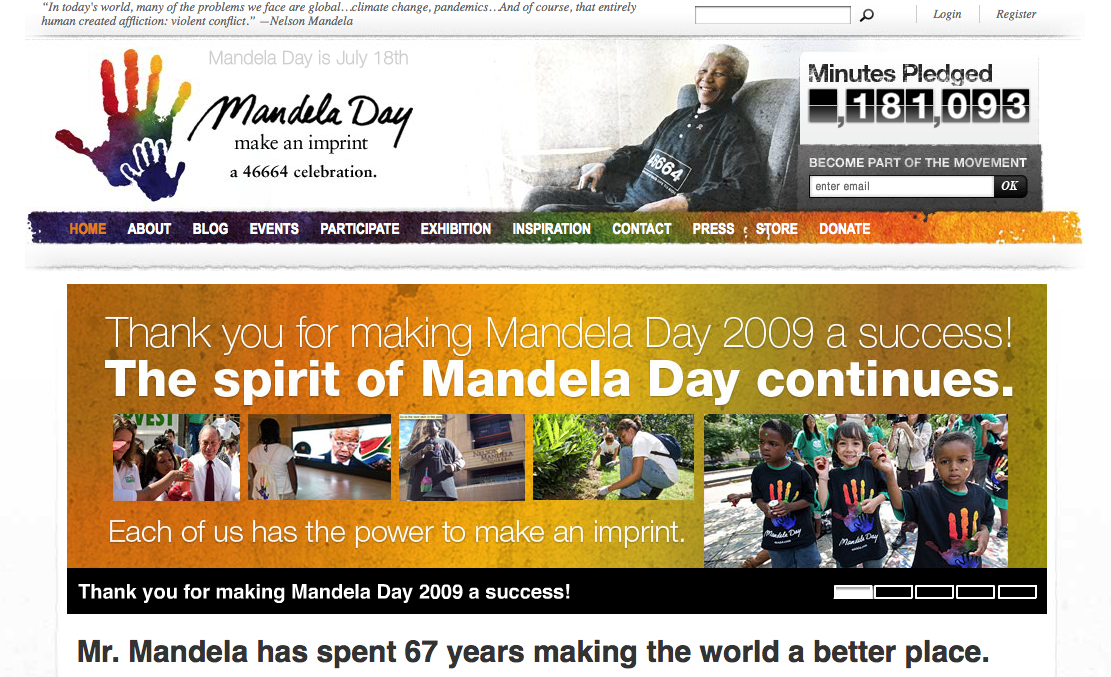 Why they chose Cloud Computing
Corey is a long time Rackspace dedicated hosting customer of 8 years. Given the nature of a single day event, he knew that he was going to need a solution that was scalable and affordable which is why he chose Cloud Computing for mandeladay.com.
"We needed something that could scale up seamlessly. We couldn't justify the expense of building a load-balanced cluster just to handle a few days worth of traffic, so a ready made cloud solution was perfect for us."
They had originally planned on using Amazon's EC2 for this project, but went with Rackspace Cloud Servers instead. They weren't new to Rackspace's Fanatical Support and they really liked how easy it was to get set up.
"The Rackspace cloud is vastly easier to use. We also have the added ability to create a cloud server for more specialized applications where we need full root access. I prefer the cloud server option over EC2, since it stores data permanently even during reboots. On EC2, all data is lost."
We are thrilled that Core Industries chose the Rackspace Cloud to host such a phenomenal and historic event. Everyone at Core Industries had the wonderful opportunity to attend the event at Radio City Music Hall and saw President Obama give his commitment speech along with all the other great performances – "a truly epic event" according to Corey. 
 
I asked Corey what kind of inspiration he received from Mandela Day and he quotes:
"The campaign reminded me of how important interactive marketing is. Since we're in the business of crafting a message, and then distributing it, this project, and the substantive meaning behind it, was a great outlet for our creativity and know how. And I hope it inspired a few people to keep in mind that we can each make a difference… we don't have to be a celebrity, or wealthy or anything else… we just need to stand up for what's right and take matters into our own hands."