By Alex Polvi, CEO, CoreOS
It is an honor to be a part of the Rackspace::Solve event happening in San Francisco next week, where I'll present "Solving For What's Next."
Rackspace acquired my first company, Cloudkick, in December of 2010. Once we got acquired, we helped set up the Rackspace San Francisco office, and I spent a lot of time thinking through product direction. During my time there, I developed great friendships and came across wonderful mentors. I can't wait to celebrate Rackspace next week; have heated discussions about the current and future state of infrastructure; and visit the Rackspace San Francisco office for the after party to see how much the office has grown since I have left.
After some time at Rackspace, I eventually got bit by the startup bug again, and here I am now with my second startup, CoreOS. Brandon Philips, my co-founder and I wanted to solve some of the hardest problems in infrastructure. We started by asking ourselves what we could do to help improve the security of the internet. We still continue that mission, but have stumbled into something much larger: warehouse level computing. Today some of the companies we rely on being up every day and every hour, like Facebook or Twitter, use principles of warehouse scale computing in their own environments. We wanted to figure out how to deliver these methods of server management to all companies, and we are well on our way.
CoreOS does this by providing a set of composable tools for building your own warehouse scale machine. We use containers to run applications; etcd to help with service discovery; and fleet to help with cluster management. If you want to try us out on Rackspace, follow our documentation here to get CoreOS working. We also work on Rackspace OnMetal so you can move from the cloud to bare metal easily on CoreOS.
CoreOS is open source software, and we invite you to get involved.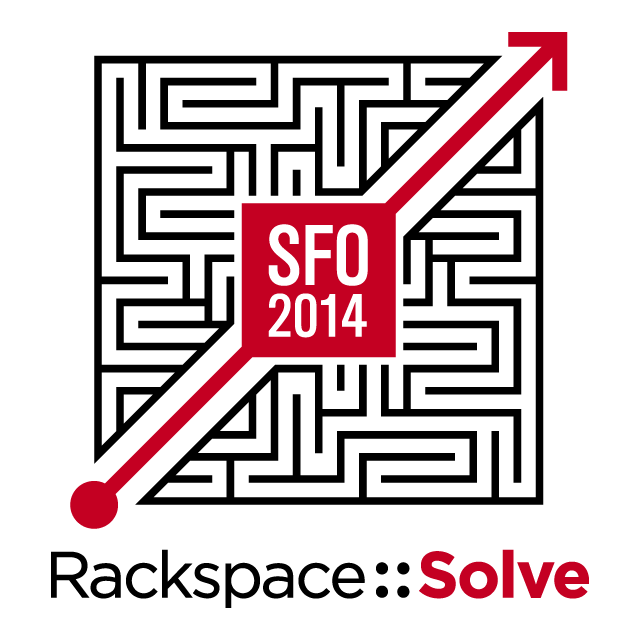 We'll see you at Rackspace::Solve!
Want to hear more about how CoreOS solves for what's next? Alex Polvi, CEO at CoreOS, will present at Rackspace::Solve San Francisco, a one-day summit where you'll hear directly from companies like CoreOS about how they're solving tough challenges for their customers and in their businesses. Rackspace::Solve San Francisco is Monday, July 28 at the St. Regis Hotel.
Rackspace::Solve San Francisco is currently sold out, but stay tuned for details of upcoming Rackspace::Solve events in New York City and Chicago.