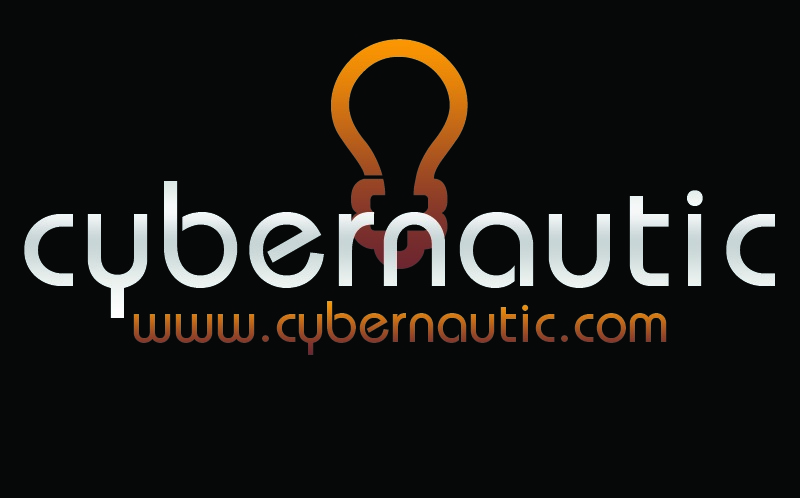 Chad Parker, President and CEO of Cybernautic, a web design firm out of Illinois, received this text message from a client just four short weeks ago:
"Drop what ur doing and get 2 our office immediately,"
Chad's heart skipped a beat. Any web designer's first thought would be:
"Oh no, they're having a problem with their website!"
The client was Brady Homes, a local homebuilder. Chad rushed to Brady's office, located in Bloomington, Illinois, to find the conference room filled with people, among them the executive and senior producers of ABC's Extreme Makeover: Home Edition.  A family in Philo, Illinois had been chosen to have their home made over and Brady Homes was chosen as the builder – making Cybernautic head of the website project.
They were already discussing the details of the project, which would take place over the next three weeks. Everything about the project would be managed through the website: volunteer submission forms, donations and press releases. Cybernautic would be responsible for designing and running the website, administering the photography/videography for the entire project, from 8am to 8pm every day for the duration of the project, and managing the social media marketing, including the Extreme Makeover Facebook and Twitter accounts.
Following the meeting, the producers came up to Chad and said:
"Just make sure you have lots of beer and pizza handy for your web team 24/7, as they will need to be tied to their computers. We anticipate 14 million hits. And, by the way, we have never had a website not go down either during an Extreme Makeover project or within the 48 hours after the show's initial air time. It's inevitable that your website will go down."
At the time, Cybernautic was testing the cloud computing offerings from The Rackspace Cloud and hadn't migrated their websites over from ThePlanet yet.  They were happy with the results of his tests and decided that for the price, launching extremebradyhomes.com on Cloud Sites and Servers would be his best bet.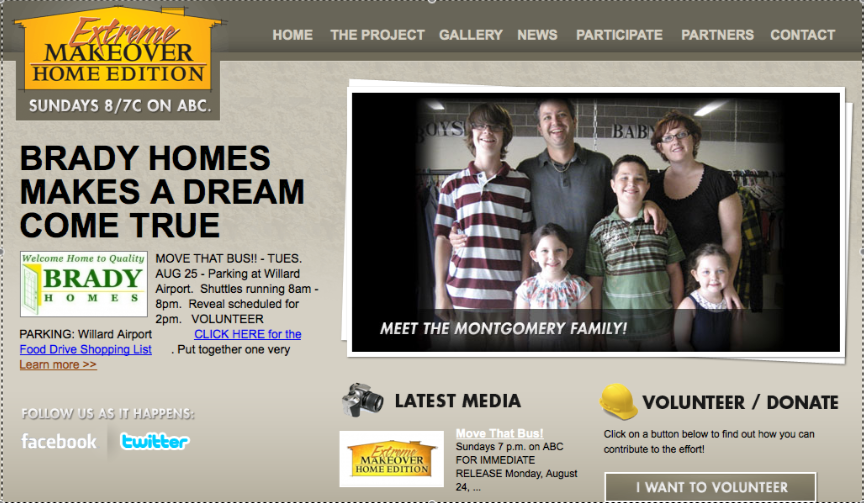 Within one week of the site launch,  they received over 5,000 online volunteer applications. Extreme Makeover released all the press releases through extremebradyhomes.com, a minimum of two per day, at 10am and 3pm, and this is where all reporters visited to obtain the news updates.  The Extreme Makeover site's traffic statistics indicated over 68,000 unique viewers, going through about two dozen pages, and spending an average of five minutes on the website within the first five days.
Chad has dedicated a team of Cybernautic staff to the project. Originally given a deadline of two weeks, Cybernautic finished the website and Twitter/Facebook setup in less than one week.  With his team involved in the photography, videography, and social media marketing for this project, dealing with website instability was the last thing Chad wanted to worry about. And thanks to The Rackspace Cloud, it was.
"The speed has been so awesome. I am so amazed at the scalability – we haven't had any performance issues, not even with all the traffic we were receiving. We are also impressed with a lot of the Cloud Sites features, especially the caching."
Check out these Extreme Stats from the Extreme Makeover Project to date:
–         Over 68,000 unique visitors to the site in just 1 week!
–         Over 272,000 page views in just 1 week!
–         Almost 11,000 fans on Facebook! (10,732 right now)
–         Facebook fans in 21 countries and in 9 languages!
–         Website visitors from 51 countries in just 1 week
–         Average time spent on the website per visit: 3 minutes 58 seconds
–         Over 5,000 volunteer applications submitted online for roughly 2,500 positions
–         $18,000 worth of web, online marketing and management services by Cybernautic…donated
–         Being asked to play such a large and important role in such an incredible project…priceless
Cybernautic is donating this project, equal to about $18,000 in time and resources to ABC's Extreme Makeover: Home Edition to ensure the show receives all the coverage necessary to get volunteers involved and donations contributed so that Ty and his crew can give a beautiful new home to the Montgomery family. It's an inspiring story and we are so proud to host this wonderful project on The Rackspace Cloud.
Stay tuned for the show to air in late October. Congratulations to Chad and his team at Cybernautic for this big win, and to the Montgomery Family!