For many organizations with larger IT needs, application integration with Active Directory is essential to streamline operations and save valuable time. Why manage your users in two places when you can do it in one?
Rackspace's Directory Sync service, which is available to select new and existing customers through a preview program (beta), will automatically update your Hosted Exchange or Rackspace Email accounts with your Active Directory users. What does this mean for you?
Users will enjoy remembering only one password for their local network access and their email accounts
IT administrators benefit by adding and managing users in their Active Directory and using Directory Sync to manage their mailboxes
For many larger organizations, a Directory Sync service can save considerable effort and time when onboarding new employees and managing password policies
You can access the Directory Sync service at no additional cost
For more information or to be considered for the preview program, email DirectorySync@rackspace.com.
To use Directory Sync:
Administrators can install Directory Sync on their own servers and register it with their Email & Apps account. The service runs in the background to synchronize mailboxes automatically, without intervention.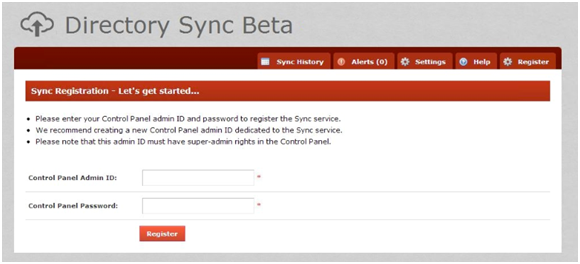 Please note this preview program (beta) is for direct customers only. Directory Sync will be available to all customers, including resellers, in summer 2013.