This is a guest post written and contributed by Yovel Badash, Managing Director of IS Tools, a Rackspace Cloud Tools partner. IS Tools allows non-developers to quickly and easily build, provision and maintain on-demand enterprise applications an

d provides a flexible multi-tenant platform for IT pros to effectively consolidate, integrate and manage custom applications.
So called "unfair competitive advantages" are today usually not created by huge off-the-shelf enterprise applications spiced with costly and time consuming custom adaptations. At IS Tools, our customers tell us that the differentiators often are really flexible and rapidly deployed custom applications that effectively can "roll with the punches" (i.e. evolve, scale and adapt to business and market conditions, doesn't cost an arm and a leg upfront to get in place and operate and further can be operational when needed and not a day later). This is paramount in keeping up with the pace in today's business where speed and quality in the critical business processes are crucial to success.
While standard Software-as-a-Service and traditional packaged applications provide cost effective solutions for increased efficiency in many areas of a business, custom applications that power a company's key market differentiators are much more fundamental to creating a distinctive competitive advantage in the marketplace.
Until recently, custom applications required large budgets and long development cycles. For many IT departments, with just enough funding to maintain existing systems, these projects were cost prohibitive. Now, leveraging the world-class Rackspace Cloud infrastructure, the IS Tools platform and a simple web browser, any "tech savvy" business manager can quickly configure a custom application to streamline his department's business process and workflow resulting in improved competitiveness and customer service. IT departments can use the platform to drive the cost effectiveness agenda by providing a platform for standardization and consolidation of custom applications that can be used by non-technical staff.
We're constantly amazed by the innovations our 50,000 business and technologist customers are developing every day using the IS Tools platform. Without the traditional barriers to creating custom software solutions, they have found so many new and exciting ways to enhance their businesses with modern cloud technology.
We've put together a couple of industry white papers to help business and technology managers understand the opportunities that custom applications and flexible information systems offer:
•    Maximizing competitive advantage – through more flexible information systems
•    Cloud computing: opportunity or threat for the IT channel
We welcome the Rackspace clients and partner to explore our platform – you can sign up for a product trial at our webpage: http://www.istools.com.
Want to learn more? Have questions? Join us for a live webinar:
When: Tuesday, June 7, 2011 @ 2PM CDT
Topic: How can cloud computing deliver competitive advantage to the modern enterprise?
______________________________________________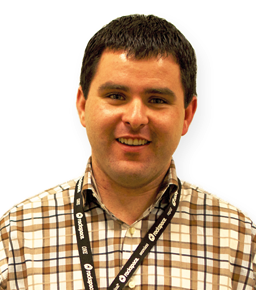 Cameron Nouri, from the Rackspace Business Development team, is your connection to the Rackspace Cloud Tools Partner Ecosystem. If you have developed solutions or services that makes life easier for people to take advantage of the cloud he would like to talk to you! You can contact Cameron any time to learn more about this unique program and the benefits for your business.