Today, Rackspace is hosting our first annual Rackspace SaaS Summit, an all-day event featuring presentations on how to grow your SaaS business from industry leaders like Accenture, Microsoft, Akamai, Boomi Nimsoft and best-selling author Daniel Pink. In today's Summit, we're officially launching AppMatcher, the matchmaking engine that helps businesses quickly locate the apps they need for everything from accounting to project management and human resources.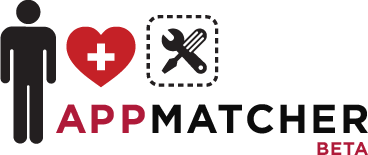 Users of AppMatcher will be able to provide details about their organization and job function, quickly review a variety of relevant apps, and consult comments from those that are already using those apps.
AppMatcher will feature a variety of applications starting with those hosted at Rackspace including AppRiver, Apptio, Boomi, HubSpot, Jobs2Web, Lighthouse1, Marketo and Xero.
The AppMatcher experience works as follows:
If you're a subscriber. AppMatcher uses profile and preference data to help SaaS firms and their potential subscribers find each other more quickly and is designed to provide a better search experience for companies seeking apps, and more qualified prospects for each SaaS application firm.  In the first step, users answer four questions about their company size, industry, department and title. AppMatcher then identifies those that best meet the user's needs, often including several that the user may not have known existed.
If you're an app. AppMatcher "Locker" is the place on AppMatcher where a user can organize and review all of her SaaS applications, and introduce apps to others in different departments within the organization. After connecting her locker with co-workers, this portal becomes an online collaboration environment where the reviews and opinions of all application subscribers at the users' firm are centrally located. As new SaaS applications match a user's profile, they will appear in her locker as a suggested application.
AppMatcher is intended to provide a unique experience for both the SaaS application provider and those who use SaaS apps at companies of all sizes. For the first time in any app marketplace, SaaS application providers will have access to a dashboard of information regarding interest and activity levels, which can ultimately help drive sales through new subscribers and brand exposure.
Check out the video from Andy Schroepfer, VP of Enterprise Strategy at Rackspace, talking about AppMatcher:
AppMatcher.com from AppMatcher on Vimeo.
For more information or to create a profile, please visit www.appmatcher.com and make sure to follow AppMatcher on Twitter.