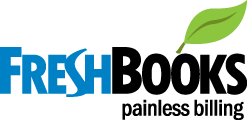 Freshbooks, based in Toronto, Canada, is a leader in online invoicing and bookkeeping for professionals. They have been a long time Rackspace customer- utilizing our Managed Hosting services, Email & Apps services and now utilizing our Cloud Computing services.
Since 2004, FreshBooks has been providing small and medium businesses, consultants, and freelancers with a fast, cost-effective and easy way to create a polished image for their business with a professional web-based invoicing, expense and time tracking service. Users can send invoices by email or ground mail and take advantage of features including recurring billing, employee timesheets, and project management features. Business professionals can even customize the look of their billing systems and invoice templates. FreshBooks also supports payments with plug-ins like PayPal, Authorize.Net, VeriSign, PSiGate, iTransact, Link Point and more.
FreshBooks is using the Rackspace Cloud to offload non-strategic tasks that need to scale infinitely in order to focus more on their core business function of delivering high quality hosted bookkeeping services to business professionals. Mike McDerment, CEO of FreshBooks states:
"As a SaaS vendor, we share a strategic alignment with Rackspace around values for the highest level of customer service. At FreshBooks we believe we are a service, not a technology. When you call us, you get a live person and a commitment to solving your problem. Over the years, Rackspace has consistently demonstrated to us the same focus on support and has enabled us to grow our business more quickly because we can concentrate on our core competencies, while Rackspace manages the technology. By moving to The Rackspace Cloud, we can continue to deliver more value to our customers at lower costs to ourselves and our customers."
FreshBooks has over 1,000,000 users and growing. A typical customer is able to get paid an average of 14 days faster using their service and sixty percent of FreshBooks users are collecting more money through their service due to timelier billing and improved record keeping.
We are proud to host FreshBooks, not only because of their innovative technology in online invoicing and bookkeeping but also because they share the same philosophy as Rackspace when it comes to serving customers. It is definitely a great opportunity to help FreshBooks grow their infrastructure by providing them the ability to host on three different platforms, making it a true hybrid solution.
Emil Sayegh also comments on FreshBooks moving to the Cloud:
"We are pleased to work with a fast-growing SaaS leader like FreshBooks who is constantly looking for ways to innovate and excel for their customers. We take away the headache of managing hardware to give them more time to develop and grow their business. Hybrid hosting allows the Cloud to be used for scalable storage or compute power together with more traditional dedicated managed servers, which is the way we believe computing will be done in the future. I'm glad to see FreshBooks jumping on that train."
Welcome to the Cloud, FreshBooks, and congrats on your continued success!