Rackspace's collaborative developer workspace Geekdom San Francisco co-hosted a hackathon recently with the Highground Hackers to develop solutions to mental health issues. The hackathon generated 12 great solutions to real challenges.
Highground Hackers' mission is to innovate for the public good, and we were thrilled to be able to help. We'd like to thank the hackers and mental health experts from the California Institute of Integral Studies (CIIS) who participated; along with other sponsors including Accenture, the Technology Credit Union and Kal Krishnan Consulting Services.
Hackathons are one of the ways Rackspace supports developers, their passions and the larger San Francisco – Bay Area community. Uniquely, the Highground Hackers bring together developers and subject matter experts such as researchers, professors and practitioners to tackle deep technical issues such as mental health. It is at these points where technology and community intersect where Rackspace can have an impact and help.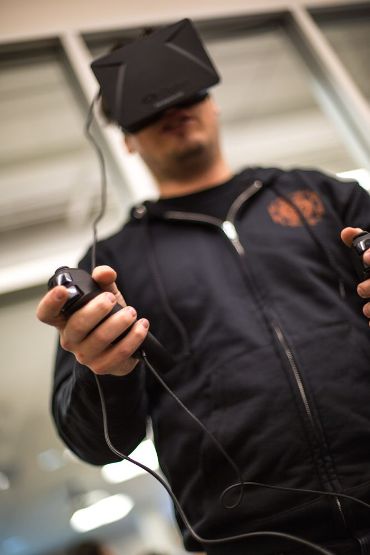 At the event, more than 70 developers teamed up with faculty members of the CIIS to create solutions to tackle issues like isolation, depression, youth violence, mental health assessments and suicide prevention. Ahead of the event, developers were provided video background for the different issues which were presented by CIIS faculty. While at the event itself, and in the true "Lean" tradition, developers dove deep into target issues with professors, iterated quickly on potential solutions, and developed some very compelling apps.
Some of the apps developed include StreetMom, a smartphone app for dispatching non-emergency mental crisis response teams to calls for mental health help; and HealthHeroes, a proof-of-concept for an on-demand emotional health and well-being service for students.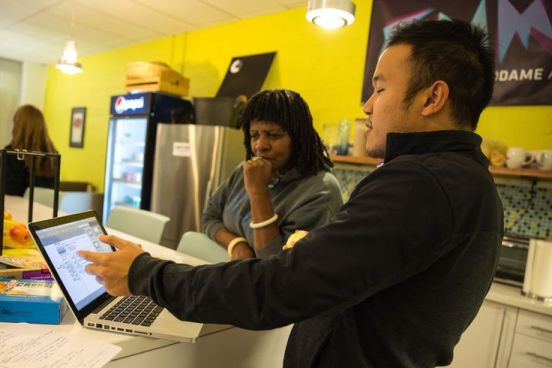 Tackling issues like mental health can be stressful. During the hackathon there was a yoga class and a chromatherapy room to keep the developers relaxed as they hacked!
CIIS faculty members were thoroughly impressed by the level of dedication exhibited by the developers, and in the process they learned a great deal about the Rackspace Cloud and how apps are developed.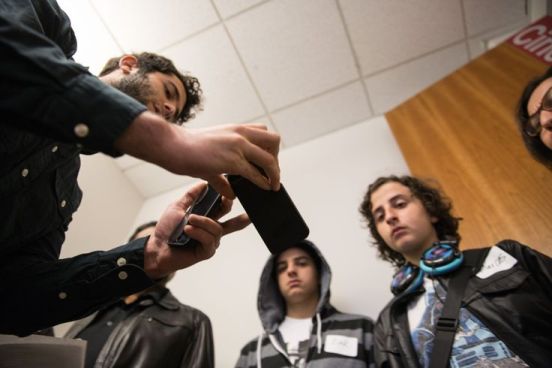 "CIIS is excited to be taking part in this leading-edge combination of technology and academic expertise with our neighbors in San Francisco," says CIIS President Joseph L. Subbiondo. "This is part of our growing effort to combine local technological expertise with the Institute's areas of strength to further the public good."
Along with the the cross-functional team creation and app development, the hackathon featured a fascinating speaker track, including a presentation on Human Flourishing, presented by Meg Jordan PhD, RN, CWP, Department Chair Integrative Health Studies at CIIS; and the presentation Merlin's New iPhone, where new inventions meet mythology and science fiction, by Craig Chalquist PhD, Department Chair East-West Psychology, at CIIS.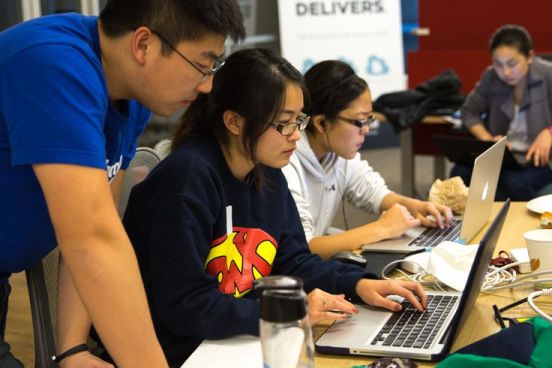 As organizers of the event, we gained a deeper appreciation of the complexities of mental health issues.
For me personally it was extremely rewarding to see experts from two very different fields come together and find solutions with such passion, Together, we got a greater appreciation of mental health in general and a renewed belief that technology can be a real help for a large and struggling percentage of our community.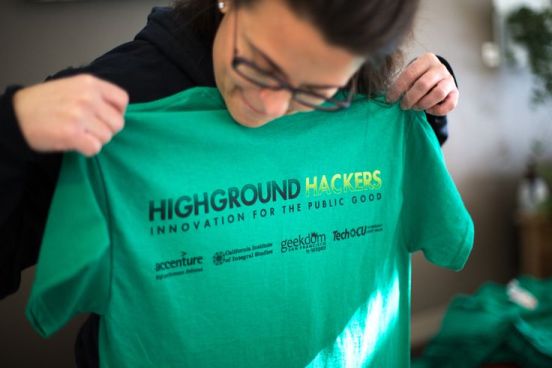 The hackathon was such a success that the Highground Hackers are organizing another for December 14, with Ron Conway, Super Angel, as keynote speaker. This hackathon, which will take place on the first anniversary of the Sandy Hook massacre, will combine two subjects: gun violence prevention and mental health. Together, we'll work to find technical solutions that can help prevent such tragedies in the future.
Go here to register as a developer or to sponsor.