Shredding riffs and bleeding edge technology will collide during SXSW next week as the Geeklist-powered Slashathon hackathon marries hacks and axe to build the next great music app.
Slashathon is named after the event's founder, iconic, Grammy-winning former Guns N' Roses axman Slash. The 12-hour hackathon, during which developers will create music-oriented solutions that empower artists to engage with their communities, takes place March 12 at Capital Factory in Austin.
Rackspace is a sponsor of the event and will provide hosting for the winning app. We'll also have senior developers present to teach new skills and mentor the participants.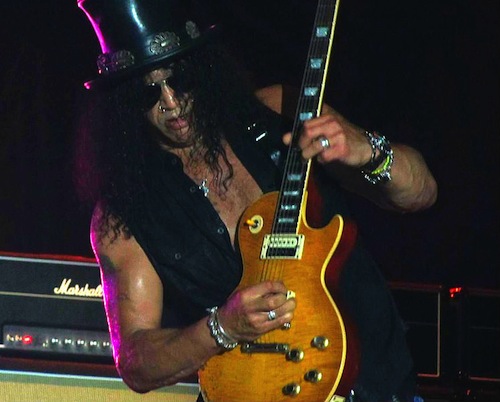 Here's the Slashathon schedule:
8:30 a.m.: Registration
9:00 a.m.: API presentations
10:00 a.m.: Hacking begins
1:30 p.m.: Lunch
7:00 p.m.: Presentations
8:30 p.m.: Awards
The grand prize includes a Gibson guitar autographed by Slash, $1,000 and the chance to have Slash use the winning hack with the release of his new album, which is planned for late 2014.
Slashathon judges include Slash himself, BitTorrent Chief Scientist and Founder Bram Cohen and DominateFund Co-Founder and Managing Partner Ben Parr. There will also be a surprise celebrity guest making an appearance.
You can register for the Slashathon at www.slashathon.com. Registration is free, but space is limited.
Think you got what it takes to hack the world's next great music app? Register now for Slashathon (top hat and sunglasses not required).