Cleanweb Hackathon is the brainchild of industry leaders in the cleantech and infotech spaces who seek to accelerate the innovation and commercialization of cleanweb applications and raise awareness of the growing trend. During this weekend-long competition, developers, designers and business professionals dedicated to optimizing resource use and driving cleantech development come together to create new web applications that address current energy and resource challenges.
The Houston Cleanweb Hackathon, entitled "Sustainability Through Software Innovation," will be held Friday, Sept. 21 through Sunday, Sept. 23 at Rice University's Duncan Hall. What can you do in one weekend to change the world for the better? Spend it building software to solve challenges in energy, water, waste, transit, food and other areas. Food, datasets, programming tools and cool t-shirts will be provided for all participants. Help drive innovation at the intersection of resources and IT in the energy capital of the world, Houston.
Just bring yourself, your talent and your drive to kick butt! The Rackspace Startup Program will provide first, second and third place winners with open cloud computing solutions to continue developing their applications following the event.
Cleanweb Themes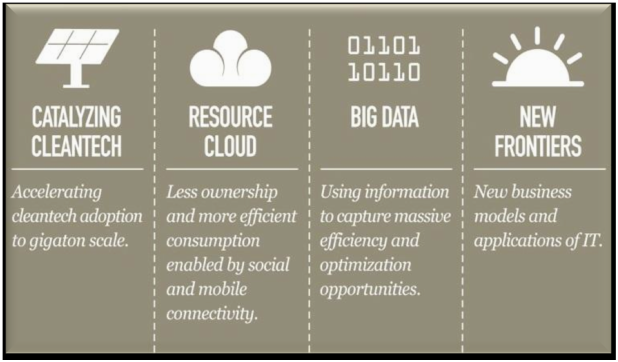 Cleanweb Rules
For those of you new to the hackathon fold, the spirit of the event and weekend is to show what you can create from scratch in about 24 hours using your own data, code along with APIs and datasets that will be provided from partner organizations, sponsors and government sources. What follows are the rules for Houston Cleanweb Hackathon:
Teams must be a minimum size of two, ideally three comprising a developer, UI designer and a business developer
You must take something from idea to prototype demo in order to submit it for judging
Submit your app by the deadline Sunday afternoon
Demo it in three minutes to attendees and judges starting Sunday afternoon
For more information on Houston Cleanweb Hackathon contact Amitav Misra, @AmitavInPublic or Sarah Groen, @rarahlanky. Register for the Cleanweb event, September 21 through September 23 at Rice University's Duncan Hall today at Houston Cleanweb Hackathon.