GigaOM Pro and Rackspace are kicking off a 5-part webinar series starting Thursday, March 3rd that will examine some of the most important topics in cloud computing. The topic for this Thursday is "Taking the Pulse of the Business Cloud." This webinar will discuss current perceptions among CIOs and enterprise IT departments about the state of cloud offerings today and their readiness for business-wide deployment for key processes and functions. It will explore key barriers, misperceptions and myths around cloud computing for businesses large and small, and examine what the main drivers are for cloud adoption in 2011. In this webinar you will learn:
•    How deep is adoption of cloud computing into today's enterprise
•    Current perceptions of IT decision makers about cloud computing
•    The biggest resistance-points to cloud adoption, both real and perceived
•    The biggest selling-points of cloud into the business market today beyond just cost
•    What cloud-computing platform providers are doing today to address needs and concerns of IT decision makers
Panelists include: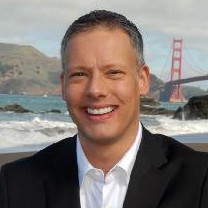 Brett Sheppard
Moderator, Analyst, GigaOM Pro, AblyInc

Andy Schroepfer
Vice President of Enterprise Strategy, Rackspace Hosting
Derrick Harris
Cloud Curator, GigaOM Pro, Editor of GigaOM Structure Blog
Michael Dortch
Analyst, GigaOM Pro and DortchonIT
Webinars to follow will cover the following topics:
Readying for Cloud: Examination of What Current Applications and Platforms in Enterprise IT Are Cloud-Ready
The Cloud-Based Business: What It Looks Like, What It Means
Counting The Costs: Strategies for Real-World Cloud ROI and Measurement
Issues in the Open Cloud: Avoiding Vendor Lock-in
Stay tuned for updates.