It's an anytime, anywhere world – and you should be able to easily manage your Rackspace Cloud on the go. To help you do that, we've refreshed and retooled our Rackspace mobile app for Android. Now you can create and manage first and next generation Cloud Servers wherever you are from your Android-powered smartphone.
And now we're being more Fanatical in how we approach the app and support – it's been built to provide an easy-to-use experience backed by the support and performance that you've come to expect from us.
The Android app is available now via Google Play.
Here's what's new in the Android app: the Android app for the Rackspace Cloud now supports our next generation Cloud Servers powered by OpenStack. It features an optimized user interface to make it easier for you to find exactly what you're looking for. And we've resolved the issues that had caused the application to crash, so performance is enhanced.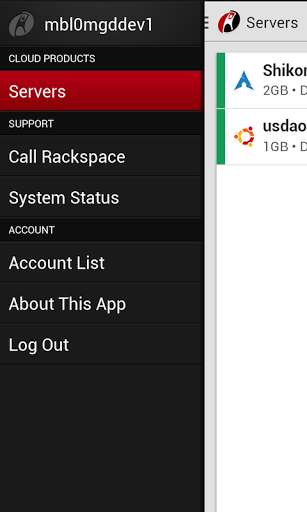 Additional features include the ability to manage multiple accounts; reboot, rename, resize and rebuild servers; change root passwords; check system status; ping servers from multiple data centers; and call Rackspace support directly from the app.
We're also cooking up a number of cool features that will be available soon that will give you more capabilities and support options through the mobile app. Stay tuned for more details. To get started, download the application now: https://play.google.com/store/apps/details?id=com.rackspace.cloudmobile.