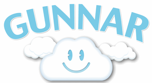 This is a guest post written and contributed by Joe McCann, Principal Architect of subPrint Interactive and the sole designer and developer of Gunnar, a Rackspace Cloud Tools partner. Gunnar is a drag and drop file uploader for Rackspace Cloud Files™.
Not too long ago I found myself constantly having to open my web browser to just upload some files that I was going to use as CDN assets for some web apps I was building and felt that this process was much too slow.  All I want to do is select a container in my account and upload files.  That's it!
Rackspace does have a web interface that allows you to do this, but even better they have a beautiful, RESTful API.  So after a quick read of the API spec, I felt a prototype was necessary to see if I could build my own uploader and so Gunnar was born.
Prototyping, is something I've done quite a bit in the past, so putting something together quickly was pretty straightforward.  And for uber-hipster brogramming cool points, I wrote the entire desktop application using HTML5!
Gunnar uses a combination of the Appcelerator Titanium Desktop platform coupled with standard HTML, CSS and JavaScript to power the application.  But don't get confused, this is a native desktop application, it just uses web technologies under the hood!
To use Gunnar, you simply login with your Rackspace API credentials (only once as your credentials are stored safely), select the your target container, and just drag and drop your files in.  That's it!
Gunnar is available across platforms as well, meaning you can pick it up on the Mac App Store or if you need a version for Windows or Linux, just reach out to us at support@gunnarapp.com and we'lll get you squared away with a custom build for your operating system.
So give Gunnar a try today and if you have any questions, concerns or comments tell us on twitter @gunnarapp or shoot us an email at support@gunnarapp.com!
______________________________________________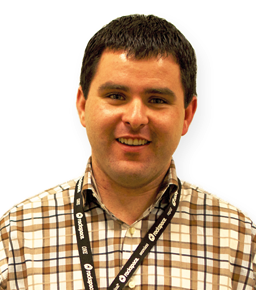 Cameron Nouri, from the Rackspace Business Development team, is your connection to the Rackspace Cloud Tools Partner Ecosystem. If you have developed solutions or services that makes life easier for people to take advantage of the cloud he would like to talk to you! You can contact Cameron any time to learn more about this unique program and the benefits for your business.