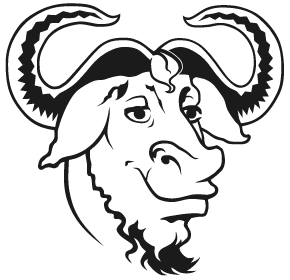 On this day in 1983, Richard Stallman wrote the groundbreaking announcement that he intended to write a comparable version of Unix. After experiencing frustration in getting critical changes made in the source code of proprietary software, he set out to champion the idea of returning to the spirit of sharing that existed in the early days of computer programming. He cites as one reason for the project:
"So that I can continue to use computers without violating my principles, 
I have decided to put together a sufficient body of free software so that 
I will be able to get along without any software that is not free."
Since that 1983 announcement, the project has spawned some major technology milestones:
• Facilitated the emergence of Linux which serves as a viable Windows alternative, now running on 82% of the top supercomputers in the world, powering the $10 billion Large Hadron Collider for subatomic research, and serving as the platform of choice for Google and the code beneath Android, the dominant mobile OS.
• Propelled Firefox, from the source code opened up by Netscape to fight the proliferation of IE, to the number one web browser with a 42% market share
• Supported the early Internet boom with the freely-available source code implementation of an HTTP (Web) server application called Apache, now powering 152 milion web pages, making it easier for ISPs to do things like host multiple websites on a single server box that proprietary software didn't allow
• Laid the foundation for the multi-platform office productivity suite, OpenOffice, with common desktop applications, like word processor, spreadsheet, presentation manager, and drawing program, available in over 65 supported languages
• Ushered the open standards philosophy behind projects like the OpenStack project to make data center technology as open and available for collaboration and development as the source code for GNU licensed software
So, blow out 28 candles for the announcement that sparked a revolution and stay tuned for the next era of openness.
View the actual announcement from Stallman here.
Read about the OpenStack project sponsored by Rackspace and over 125 other tech companies.