Alerting is so passé. Think about it. How much of an outage is spent on alerting? Two minutes, maybe 15 if you're unlucky and the person you're looking for is not-so-easy-to-find. There are lots of services that alert you when something broken, but what happens after that?
By my estimates, 70 percent of any given incident is spent on scrambling to finding the right person with the right knowledge and then working as a team. The real power of a collaborative solution for problem solving is in its ability to leverage the entire team's knowledge in a scalable way through all phases of the incident lifecycle. Teams that can share situational data easily, inject thoughts and comments and take advantage of team members who are not physically present are key to reducing time-to-resolution (TTR) for the company and create a better lifestyle for the team as a whole.
VictorOps, which recently joined the Rackspace Marketplace, makes remote engagement a reality for DevOps teams. With native Android and iOS apps, as well as a web interface, it's easy for DevOps folks to get full situational awareness of their infrastructure from a glance at their Twitter-like timeline. The VictorOps platform allows teams to define on-call schedules that notify members of problems in real-time, according to team and personal escalation policies. Additionally, you can quickly see who is on-call, switch on-call duties and immediately get a sense of exactly what's happening with your system, regardless of physical location or time of day.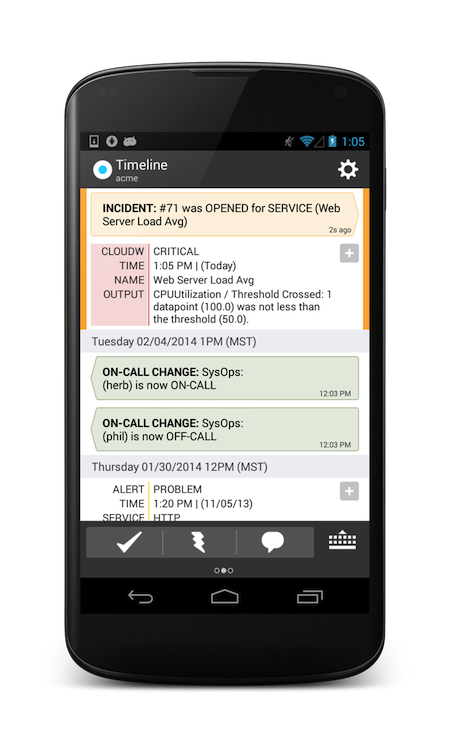 Nick Stielau, director of operations for Pantheon, said he believes automation is the key to technology that doesn't make you think. His job requires him to focus on architecting and selecting solutions that support his DevOps team members, allowing them to work more effectively together.
"As long term Rackspace customers, and as a DevOps driven organization, we're excited to see tools like VictorOps in the Rackspace Marketplace," Stielau said. "DevOps and IT teams will really see the value in a collaborative alert-management platform like this. Without innovative, team-centric tools like VictorOps, creating an aligned development organization is an uphill battle."
As Rackspace empowers leaders in the DevOps space, VictorOps is a natural fit for the Marketplace. Both companies work to enable DevOps teams to do their jobs more effectively, while increasing communication and collaboration. VictorOps supports Rackspace customers by providing a solution that gives them constant situational awareness into their infrastructure and applications.
This is a guest post written and contributed by Todd Vernon, CEO, at VictorOps, a Rackspace Cloud Tools partner. VictorOps provides the first collaborative platform designed for DevOps teams that combines the power of people and data to solve IT problems in real-time.
The Rackspace DevOps Automation Service automates application environments using DevOps tools, and includes 24×7 DevOps Engineering support.