This is a guest post written and contributed by Matthew Prince, Co-Founder & CEO at CloudFlare, a Rackspace Cloud Tools Partner.  CloudFlare makes it easy for any site to be as fast and secure as the Internet giants.

CloudFlare is a web performance and security company. We have thousands of Rackspace customers, so we were excited when they invited us to be part of the Rackspace Cloud Tools program. If you haven't heard about CloudFlare before, our value proposition is simple: we'll make any website twice as fast and protect it from a broad range of web threats.
Today, hundreds of thousands of websites — ranging from individual blogs to ecommerce sites to the websites of Fortune 500 companies to national governments — use CloudFlare to make their sites faster and more secure. We power more than 25 billion monthly page views — more than Amazon.com, Wikipedia, Twitter, and AOL combined — and nearly 25% of the Internet's population regularly passes through our network.
We make the process of setting CloudFlare up easy. Any website can deploy CloudFlare, regardless of your underlying platform. The initial setup process typically takes about 5 minutes and only requires a change to your domain's DNS settings. Once that's complete, the benefits are almost instantaneous. The biggest question we get is how CloudFlare actually works, so we were excited when Rackspace invited us to provide details.

Faster Web Performance
CloudFlare is designed to take a great hosting platform like Rackspace and make it even better. We run 14 data centers strategically located around the world. When you sign up for CloudFlare, we begin routing your traffic to the nearest data center. As your traffic passes through the data centers, we intelligently determine what parts of your website are static versus dynamic.
The static portions are cached on our servers for a short period of time, typically less than 2 hours before we check to see if they've been updated. The speed of light is very fast but a visitor to your site in Tokyo still has a slower experience because of the latency waiting for packets to traverse the network back to your data centers. By automatically moving the static parts of your site closer to your visitors, the overall performance of your site improves significantly.
CloudFlare's intelligent caching system also means you save bandwidth, which means saving money, and decreases the load on your servers, which means your web application will run faster and more efficiently than ever. On average, CloudFlare customers see a 60% decrease in bandwidth usage, and a 65% in total requests to their servers.
When South by Southwest (SXSW), the annual music, film, and Internet festival in Austin, TX, launches their ticket sales, they see a massive spike in demand which can slow their servers to a crawl. This year they enabled CloudFlare to mitigate the load and they were able to easily keep up with the demand. The graph below comes from the actual SXSW server logs. The overall traffic levels continued to rise, but the load on the server fell because requests were handled by CloudFlare's network.

Performance doesn't end with caching. CloudFlare allows you to choose to dynamically optimize your site based on the particular browsers that are visiting it. An iPhone renders a page differently than Internet Explorer running on a desktop. You can choose to have CloudFlare intelligently optimize your pages so they render as fast as possible depending on exactly what type of device is accessing the page. The overall effect is that CloudFlare will typically cut the load time for pages on your site by 50% which means higher engagement and happier visitors.
Broad Web Security
The Internet isn't all sunshine and roses. Unfortunately, attacks are on the rise. Over the course of 2011, we saw a 700% increase in the number of distributed denial of service attacks (DDoS) we track on the Internet (see the chart below). While organizations like LulzSec and Anonymous made headlines for their attacks against organizations including Mastercard, Sony and the CIA, we saw an even more disturbing trend of ecommerce businesses targeted in a form of a modern extortion scheme: wire $20,000 to this foreign bank account or we'll knock your website offline. As attacks like these increase, CloudFlare is stepping up to protect sites.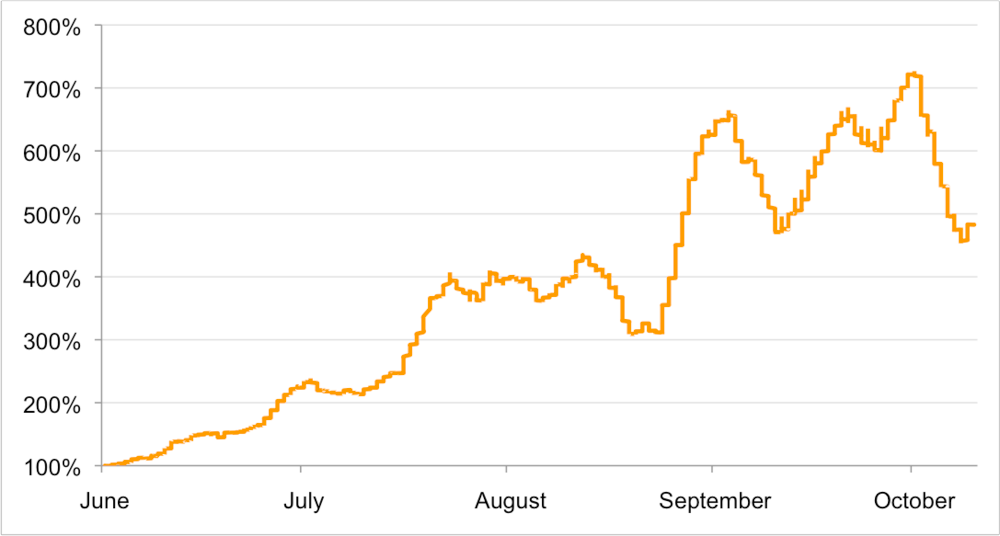 CloudFlare's security protections offer a broad range of protections against attacks such as DDoS,hacking or spam submitted to a blog or comment form. What is powerful about our approach is that the system gets smarter the more sites that are part of the CloudFlare community. We analyze the traffic patterns of hundreds of millions of visitors in real time and adapt the security systems to ensure good traffic gets through and bad traffic is stopped.
It's powerful to watch the logs as an attack is underway. A new attack may not look suspicious at first, but within a few seconds the system recognizes the pattern of the attack and shifts its defenses to block it. If the same type of attack occurs again in the future, CloudFlare's system has already learned its characteristics and can quickly defeat it.
In time, our goal is nothing short of making attacks against websites a relic of history. And, given our scale and the billions of different attacks we see and adapt to every year, we're well on our way to achieving that for sites on the CloudFlare network.
Signing Up
Because CloudFlare benefits from having a large number of sites participate in its community, we've worked hard to ensure two things: (1) it is extremely easy for any site to sign up without any interruption in service and (2) it's affordable for any site online regardless of budget. The CloudFlare signup process takes most people less than five minutes from beginning to end. Our website will walk you through the steps and, working with a great web host like Rackspace, you can be up and running with a site that is twice as fast and significantly more secure without the configuration headaches of many other performance or security solutions you may have tried in the past.
We've also kept the price as low as possible. If you want the basic CloudFlare services, our entry-level plan is free. This allows sites to experiment to see if CloudFlare is right for them before having to pay anything for the service. You can upgrade for additional features if you want your site to be even faster or have a higher level of security. All plans are month-to-month so you can upgrade or downgrade at any point. Moreover, we never charge you for bandwidth. That means you usually will save more in reduced bandwidth costs than you'll pay in the subscription fees to CloudFlare.
We're proud that every day more than a thousand new sites, including some of the largest on the web, join the CloudFlare community. If you're looking for a faster, safer website, you've got a good start with Rackspace hosting, but the next step is to join the CloudFlare community.