When Apple makes big announcements, the tech world seems to stand still. Or rather, it's tech workers' productivity that slows to a crawl, as they seek out live blogs of those lucky enough to be in the room at 1 Infinite Loop.
For the tech press that handle such up-to-the-minute info, it's predictable chaos—last Wednesday, the more Apple CEO Tim Cook took his time revealing whether an iPhone 5 was coming, the more we at our desks tuned in to live blogs assessing the odds.
The crazy traffic spikes and unrelenting page loads of sites covering Apple keynotes are enough to take down even the most experienced media sources. According to PCWorld, "almost every site covering Apple's event live–including Wired, Engadget and Ars Technica–suffered down time. Even Apple itself wasn't spared as users rushed to order a new iPhone."
But amidst the auto-refresh carnage, one site kept plugging, serving up news and photos like it ain't no thang: gdgt. The San Francisco-based site features user reviews of products, and from its founding in 2009, coverage of live events has been a major feature of the site and its community.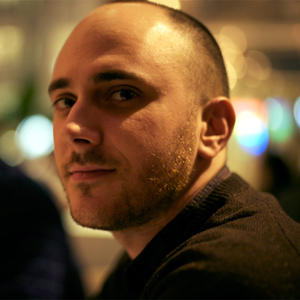 So how do they remain standing, when the other big guns fall by the wayside? "We use Rackspace Cloud Sites and Cloud Files," says gdgt co-founder Ryan Block, who is also the former editor of Engadget. "From the very start, we've counted on Rackspace to help us scale to handle major traffic during these events."
The Apple product announcements require significant preparation, says Block, because they present the most challenging scale—a huge audience in one short, intense window of time. "We wanted to work with a hosting partner we knew would be able to stand up to the pain," he says.
That preparation comes from teams at gdgt and Rackspace working together. "It's really about making sure that everybody knows the ins and outs of the system we built to actually provide this live coverage," says Block. "And making sure we know where the faults and issues are in terms of scaling to so many requests. Before this event, I looked at our previous stats, and was able to establish that we were expecting 10 million-plus requests to the live updating system that we built."
But in reality, the numbers were even bigger. "Sure enough, with Rackspace, we delivered 11.6 million update requests over the course of an hour and 45 minutes." At the keynote's peak, gdgt's live coverage had about 85,000 simultaneous users, each using auto-refreshing updates.
Block attributes gdgt's success to using a system on their side that has proven itself, and then choosing the right provider. "We really needed to pick the right type of service that helps us scale rapidly. Our software platform that delivers the live blog is relatively simple, so Rackspace can easily spin up new instances and add infrastructure to it to prevent us from falling over. It's a very rapid process.  Within 30 seconds on a call with your team, they had moved us over to some of the most robust architecture anywhere. That ability to react and respond quickly to load has been really important for keeping us live."
"For short term, high traffic spikes, there's just nothing like the almost instantaneous scaling power of a cloud hosting provider," explains Block. "And what sets Rackspace apart here from the AWSes of the world isn't just the ability to rapidly scale infrastructure, but that we were also able to work with a team who was with us every step of the way in preparation, who was in the chat room with our team during the actual event communicating with our team members, and who followed up afterwards with a post-mortem. That's not something you're going to get at other cloud providers. And I think that really underscores Rackspace's commitment to support."
As a tech veteran, Block has seen a fair share of successes—and failures—when traffic spikes massively. "I've been doing this kind of thing for a very long time," says Block. "I used to do it at Engadget, which is the biggest consumer electronics news site on the Internet, and my experience there was that even at AOL we would sometimes fall over. It's a huge challenge."
"I really can't stress enough how impressive it is, what Rackspace does. That's the kind of magic of what a great hosting provider can do—taking some really difficult hosting issues, and making it look completely effortless to our team and our users."