OpenStack is the platform upon which Rackspace has built its open cloud. The community-driven cloud operating system, which Rackspace co-founded, has sparked an open source cloud revolution. Enabling the community of hundreds of developers to contribute code and leverage the OpenStack cloud however they want has created a shift in how applications are developed. This blog series collects insight straight from key developers on the front lines about how they became involved in OpenStack and the open cloud, and what contributions they've made.
In this installment, Intel Software Engineer Zhongyue Luo discusses what drew him to OpenStack and open source and what he's done to contribute to the open cloud.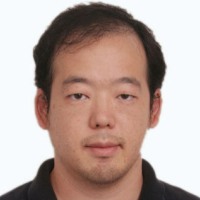 Tell us about yourself.
I was born in Seoul, raised in Boston and work in Shanghai. I'm often called Chong Yeol and Sammy, but known to the OpenStack community as Zhongyue Luo. Currently, I work at Intel trying to make a living out of OpenStack.
Why did you become involved in OpenStack?
I was never satisfied with what I was doing when working at a startup in Korea. It was very clear to me that IaaS is the next big thing; if you look at how services evolved from mainframes to server/clients.
Another fact that I also believed in was that China is the promise land for information technology. Making a decision to start a whole new career abroad didn't hold me back when I received an offer from Sina. My daily [work] was to hack the source code of OpenStack projects to resolve the bugs and config issues of Diablo issued by the ops team.
Fortunately, Sina was different from other Chinese companies [and had a positive] attitude towards open source development. I was enabled to share my patches with the community.
That's how I got involved in OpenStack and, surprisingly, Sina was ranked ninth among the most contributing companies in the Essex release.
I continue my journey at Intel to research on improving OpenStack as a high quality IaaS stack.
Tell us about your specific contributions to an OpenStack project (i.e. what the code was and what it did).
I'd say most of my contribution to OpenStack was mostly code maintenance rather than feature implementation. The focus of Essex was enabling production deployment [and] catching up with patch commits was already a significant amount of daily work. Since my duty was to understand the code and explain the workflow to my colleagues, it felt more meaningful to tidy up the code.
So as I was reading through the code, I would fix PEP8/HACKING violations, fix typos and reformat indents. It wasn't that technical and challenging but someone had to do it.
One of the patches that I still get feedback [about] that it was very useful was the sample configuration file generator for Nova. It loads each Python module in the Nova package and extracts Opt class instances and prints out all the configuration flags inside Nova. It not only helped my colleagues deploy OpenStack, but people from other companies also thanked me for not having to dig around to find all 450-plus config options.
How does OpenStack change your approach to cloud development?
OpenStack didn't invent new technology, but it enabled us to integrate existing ones more easily.
When there was only ONE IaaS solution choice, it felt more like a PaaS with a bit more freedom since everything except my VM didn't reach my control. However, OpenStack allows me and my team to get creative with our deployment and challenge limits everyday as we try to adapt new things into the system.
What are some of the benefits of an open collaboration effort among so many companies sharing open source code, like OpenStack?
I learned a lot from the code written by top notch developers who are very experienced in their fields. Any OpenStack project source code is a very well written large scale Python project case study. Take any project and you will be able to figure out how to set up a REST API server, layer your system, separate abstraction and implementation, etc.
If anyone wishes to know the best practices when using Python, I suggest starting by reading Nova source code, even if their work isn't related to IaaS.
Thank you, Zhongyue, for your contributions to OpenStack and the open cloud.
Are you a developer contributing to OpenStack? We'd love to hear more about what you're doing and why. Leave a comment here or contact me at andrew.hickey@rackspace.com
And check out previous installments in the series "How I Contribute To OpenStack."