OpenStack is the platform upon which Rackspace has built its open cloud. The community-driven cloud operating system, which Rackspace co-founded, has sparked an open source cloud revolution. Enabling the community of hundreds of developers to contribute code and leverage the OpenStack cloud however they want has created a shift in how applications are developed. This blog series collects insight straight from key developers on the front lines about how they became involved in OpenStack and the open cloud, and what contributions they've made.
In this installment, Internap Senior Software Architect Armando Migliaccio discusses what drew him to OpenStack and open source and what he's done to contribute to the open cloud.
Tell us about yourself.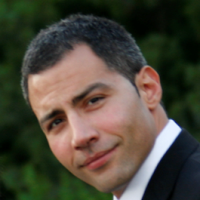 I joined Citrix Labs shortly after my PhD in Computer Engineering. After my years at Labs, where I experimented with virtual reality, unified communication and collaboration; I moved to the Cloud Integration group where I was involved in cloud platforms and virtualization. This led me to my experience with OpenStack. Since then, I moved to Internap Network Services, where I continue to be involved in OpenStack, however no longer from the software vendor standpoint, but from the service provider's.
Why did you become involved in OpenStack?
Because of my former employer; however, being that OpenStack is such an interesting open source project, I would have wanted to be an individual contributor nonetheless. I was just glad that I was able to combine personal and corporate interests.
Tell us about your specific contributions to an OpenStack project (i.e. what the code was and what it did).
Mainly in the virtualization layer, i.e. hypervisor drivers. Being at Citrix, my attention was devoted to XenServer/XCP and ESXi.
How does OpenStack change your approach to cloud development?
Do it in the open!
What are some of the benefits of an open collaboration effort among so many companies sharing open source code, like OpenStack?
There are many benefits, but probably as many challenges (like scaling the community to a humongous number of people involved — keeping up with code reviews and ML messages is not easy). In terms of benefits: quick turn-around of fixes is certainly one. When it comes to features, many companies involved means that feature design and implementation has to address the needs of many, which can be a good thing.
On another note, having many companies involved all in one project increases the ability to build connections and business relationships, which is also beneficial.
Thank you, Armando, for your contributions to OpenStack and the open cloud.
Are you a developer contributing to OpenStack? We'd love to hear more about what you're doing and why. Leave a comment here or contact me at andrew.hickey@rackspace.com
And check out previous installments in the series "How I Contribute To OpenStack."