OpenStack is the platform upon which Rackspace has built its open cloud. The community-driven cloud operating system, which Rackspace co-founded, has sparked an open source cloud revolution. Enabling the community of hundreds of developers to contribute code and leverage the OpenStack cloud however they want has created a shift in how applications are developed. This blog series collects insight straight from key developers on the front lines about how they became involved in OpenStack and the open cloud, and what contributions they've made.
In this installment, SolidFire Software Engineer John Griffith discusses what drew him to OpenStack and open source and what he's done to contribute to the open cloud.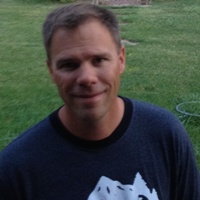 Tell us about yourself.
I've been involved in the storage industry for about 15 years in a wide range of roles including hardware design. Things became interesting when I started porting firmware to run on HPUX
workstations to perform data analysis. From there I was hooked on writing software and spent most of my career working on APIs and various automation frameworks.
Why did you become involved in OpenStack?
I've been a long time proponent and benefactor of open source. A couple of years ago I set a goal to make contributing to open source a full time job. OpenStack was by far the most interesting to me for a number of reasons; including its diversity, importance and the incredible potential that it has.
Tell us about your specific contributions to an OpenStack project (i.e. what the code was and what it did).
I've been focused on block storage in terms of OpenStack. This started out as submitting a driver for the SolidFire Storage appliance, but that was just my introduction. Since then I've been leading the effort to create Cinder [the OpenStack Block Storage Service], which is a project to separate block storage out of Nova [OpenStack Compute]. I view this is as important because it will allow greater focus on block storage within OpenStack and will also benefit the Nova project by not having to maintain the service there.
How does OpenStack change your approach to cloud development?
Coming from a VMware world, working on OpenStack has really opened my eyes. The possibilities truly are limitless!
What are some of the benefits of an open collaboration effort among so many companies sharing open source code, like OpenStack?
There are a number of benefits that you wouldn't be able to afford in any other setting. The sheer number of extremely talented developers alone is an incredible benefit. In addition, you have perspectives from every major player in the industry. Developing a platform that takes the best ideas from all of them means you end up with the best platform possible.
Thank you, John, for your contributions to OpenStack and the open cloud.
Are you a developer contributing to OpenStack? We'd love to hear more about what you're doing and why. Leave a comment here or contact me at andrew.hickey@rackspace.com
And check out previous installments in the series "How I Contribute To OpenStack."