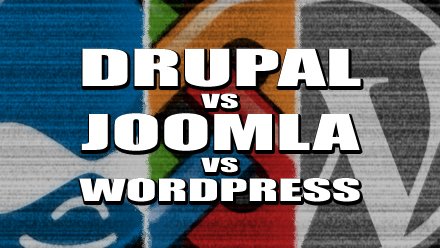 Web programming and design has experienced quite an evolution this decade, with the Content Management System (CMS) growing in popularity. In recent years, developers have come together to build a flourishing community that offers a host of open-source solutions.
The largest CMS platforms within this free, open-source community are Joomla, Drupal and WordPress. Each offers room for customization and varied coding structure, so how should a developer go about deciding which one is the best for a given project?
The goals and budget for each particular project should drive the selection of a CMS platform. Additionally, the expertise of the developers involved in the project should be taken into consideration.
Given your resource constraints, what platform is the best for a project with a very limited budget with goals of integrating the latest social plug-ins? Conversely, if your project has assigned a team of proficient developers, which CMS platform might be the best for developing a complex, robust website?
For insight into those questions we have prepared a complete rundown and side-by-side comparison of each CMS platform based on various attributes including ease of use, features and best use cases; visit the Rackspace Knowledge Center to read our CMS Comparison: Drupal, Joomla and WordPress.