Empathy is emerging as a trend at South By Southwest Interactive 2016, something I wasn't expecting. Leaders from across industries and the country have been touting this quality as a way to not only grow your culture, but also as a way to make sales.
I'd hazard a guess that the reason empathy is such a hot topic is that it's a quality typically in low demand in tech. Whether developers or tech entrepreneurs, it seems as though many folks are trying to make a dent in the universe in the way that they see it — but too often at the cost of either their employees or customers.
While it was Henry Ford who said, "You can have any color as long as it's black," referring to his Model T, that same sentiment is often seen in high tech.
 Gary Vaynerchuk, best selling author and CEO of VaynerMedia, who's forthcoming book is on entrepreneurship, leadership, social media and self awareness, said empathy can be an effective way to sell your product during his #AskGaryVee IRL panel. By understanding what your consumers are thinking and feeling, he said, you can better serve them and make sales.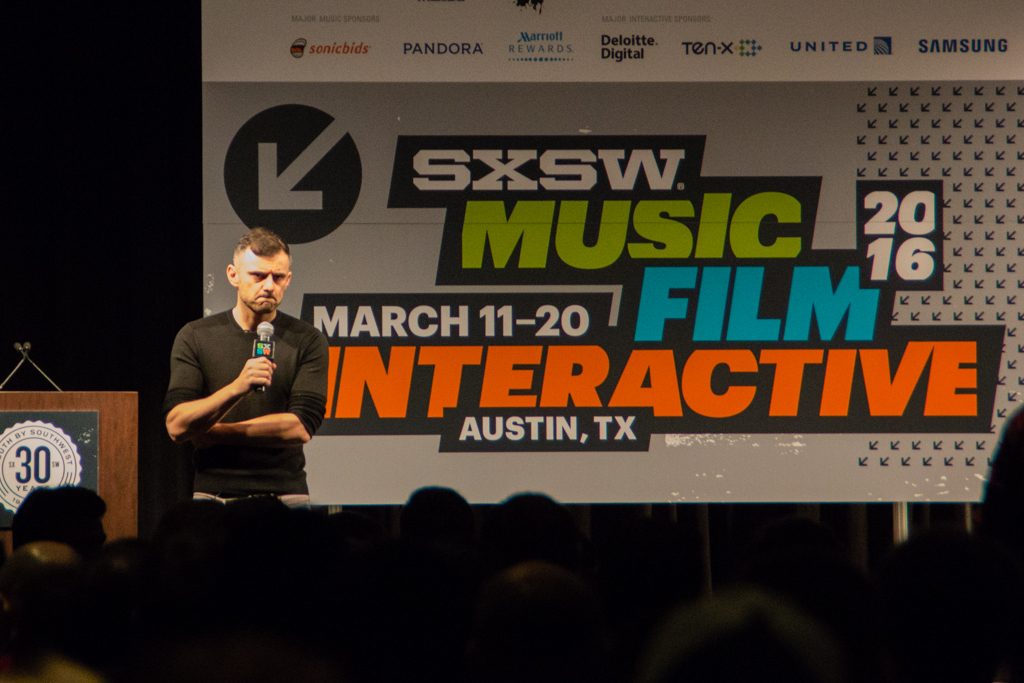 "If you're empathetic about why that person doesn't want to buy your SaaS product … you'd adjust the product," Vaynerchuk said.
But empathy benefits more than the bottom line. Having the ability to put yourself in someone else's shoes pays dividends when growing a company — especially when that company experiences the hyper-scale growth so often found in technology.
People work way better when you deploy honey instead of vinegar. –@garyvee #sxsw (One adage I totally agree with)

— Garrett Heath (@pinojo) March 11, 2016
"When you go from 20 to 640 employees in 48 months, it's only the EQ (emotional intelligence) that allows that culture to survive," Vaynerchuk said. "It's not the two-week vacation policy. It's the human part — and nobody's talking about that enough. That's how you build organizations."
Kira Wampler, CMO of the peer-to-peer ridesharing company Lyft, echoed that same philosophy in her panel, No More Mr. Tough Guy: Brands Putting People First. While the ridesharing business is incredibly competitive, Lyft has also strived to treat people with respect — their drivers and their customers.
"This concept of humanity and treating people with dignity and respect has been a core of Lyft's mission from the beginning. We're constantly thinking about, 'how do we treat people well, how do we treat our drivers well?'" Wampler said. "We know that when we treat people well, they're going to treat each other well and our business will grow.'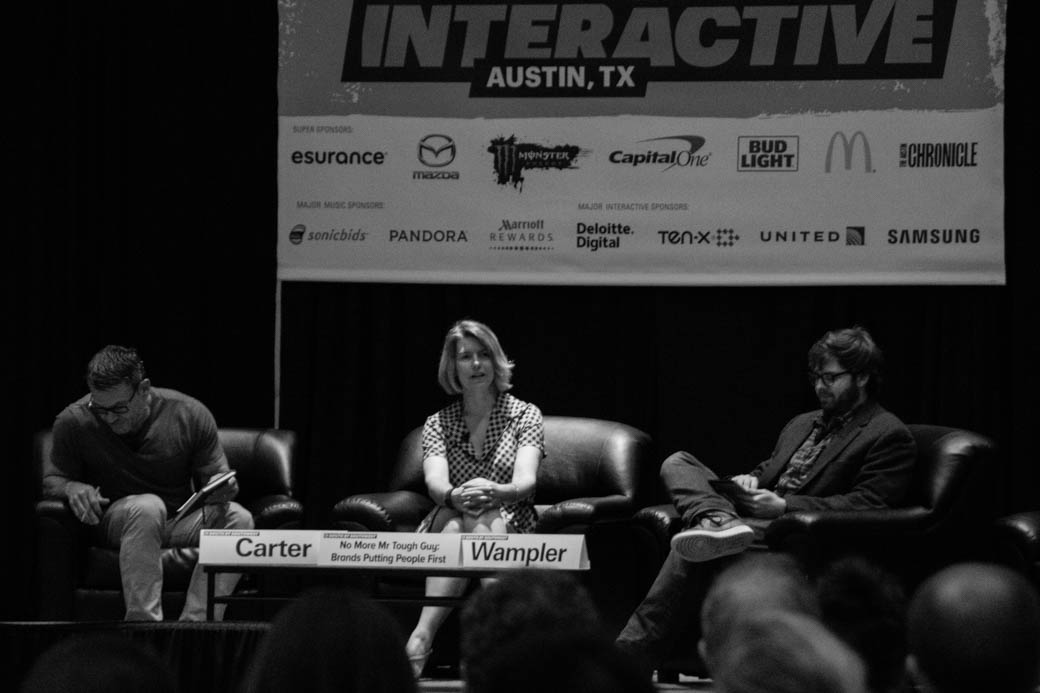 Wampler believes one of the keys that allowed Lyft to add a lot of employees in a short amount of time was by focusing on delivering a great experience for their drivers and customers. Maintaining that focus alongside the problem they're trying to solve in the world — every seat, every car, every driver — has helped Lyft scale.
"When a company more than doubles in size in less than a year, when you are so focused on your vision and mission that you can execute without skipping a beat [while adding so many] people — that is an enormous competitive advantage," Wampler said.
For founders, @kirasw advises focus on why you started the company in the first place—helps you hyper scale w/o skipping a beat. #sxsw

— Garrett Heath (@pinojo) March 11, 2016
Benjamin Doherty, COO and co-founder of Favor, had a similar take during his panel More, Now, Again: How On-Demand Changed Our Lives. He said it's key to have strong local teams to support the Favor Runners, those employees who deliver items on demand.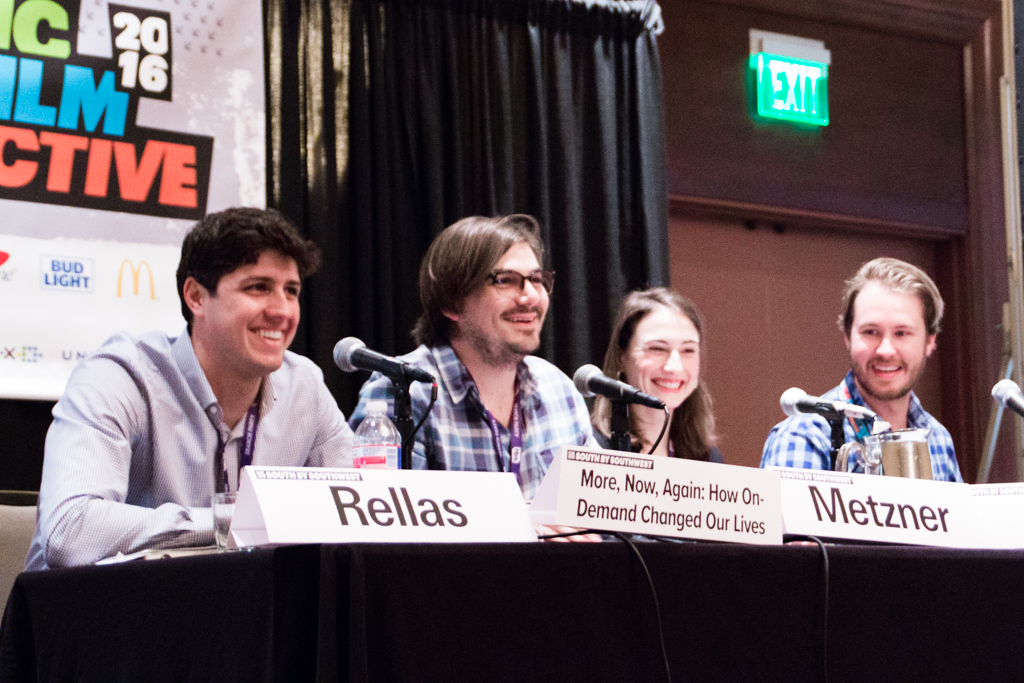 When a Runner has someone who can connect with them at the local level, Doherty said this results in a better relationship with that employee. For example, if there's a snowstorm in Boston, it's helpful to the Runner to know there's a local team representing Favor who has his or her back and understands the situation.
"Just having the local [Runners] knowing that we care about them enough that there's somebody who's willing to talk on the phone with them, it sounds so simple but it's back to the basics here," Doherty said. "The Runners deserve to feel valued."
Empathy is a strong trend here at #SXSW — from @garyvee to @patagonia, @lyft to @favor. Understanding your people is key to building a team.

— Garrett Heath (@pinojo) March 12, 2016
It's been interesting for me to see empathy become a part of so many conversations at SXSW Interactive. A culture of empathy is familiar to us here at Rackspace, whether it's through delivering our world class Fanatical Support to our customers or one of our core values, that we treat fellow Rackers like friends and family.
Empathy has been an effective strategy to grow our business, and I'm glad to see that many startups and companies are taking a similar people-first approach.