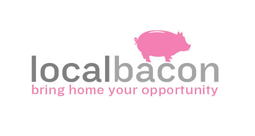 If you are recruiting for your own business or for your employer, your inbox is probably bombarded with unqualified applicants and spam, making it difficult and time consuming to weed out the resumes of qualified applicants – the ones you do want to view.  Rackspace Cloud Customer, LocalBacon wants to remove the clutter in the recruiter's inbox by having the job seekers pay to apply for a position.
They presented at TechCrunch50 this week under the category: Local and Classified Marketplaces and gave their pitch to the audience (over 3,000 viewers) and a panel of experts, including Marc Andreessen, Roelof Botha, Paul Graham, Tony Hsieh, Marissa Mayer.
They also offer a program to help employers keep on top of applications across vacancies and help applicants manage their profiles and resumes.
"LocalBacon uses a standardized listing format and application process that is aimed to reduce the amount of time it takes for job seekers to search and apply for openings. Job seekers also receive specific contact information about the hiring manager, real-time updates about the status of their application and timely concise feedback regarding their application."
Read the full TechCrunch article here.
They received an overwhelming response at TechCrunch50 and their site was able to sustain the traffic, hosted on Cloud Sites. I had the opportunity to catch up with Joseph Essenfeld, president of LocalBacon.