Learn more about Rackspace Cloud Products in Upcoming Webinar
Filed in by Angela Bartels | March 7, 2011 2:31 pm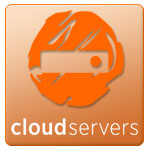 Do you have a friend or colleague interested in learning more about Rackspace Cloud products and services? Tell them to sign up for a live demo where a Cloud expert will cover the following:
Benefits of Cloud Hosting
Review of Cloud Servers[1], Cloud Sites[2] and Cloud Files[3]
Demo on how to get started (and how easy it is!)
Following the demonstration, attendees will have the opportunity to ask questions.

Date: Wed, March 9th
Time: 11am PST / 1pm CST / 2pm EST
Click here to register. [4]
Endnotes:
Cloud Servers: http://www.rackspace.com/cloud/cloud_hosting_products/servers/
Cloud Sites: http://www.rackspace.com/cloud/cloud_hosting_products/sites/
Cloud Files: http://www.rackspace.com/cloud/cloud_hosting_products/files/
Click here to register. : https://cc.readytalk.com/cc/schedule/display.do?udc=u0vrq1mxq2c8
Source URL: https://blog.rackspace.com/learn-more-about-rackspace-cloud-products-in-upcoming-webinar-2/
---