In his newly released book The Best Interface Is No Interface, author Golden Krishna believes that some of the best user experiences are those where we aren't tethered to a screen.
The book is based on Krishna's wildly popular Cooper Journal essay and 2013 SXSW keynote. I was at that session as Krishna challenged the screen-based assumptions of the status quo.
The crux of this book is the idea that the tech industry has made User Interface (UI) and User Experience (UX) roles interchangeable. Krishna writes that, "Somewhere along the way, we confused the two. And instead of pursuing the best, most creative, inventive, and useful ways to solve a problem, we started solving problems with screens because that was our job description. When we saw problems, we slapped an interface on it. UX stopped being about people, and started being about rounded rectangles and parallax animations."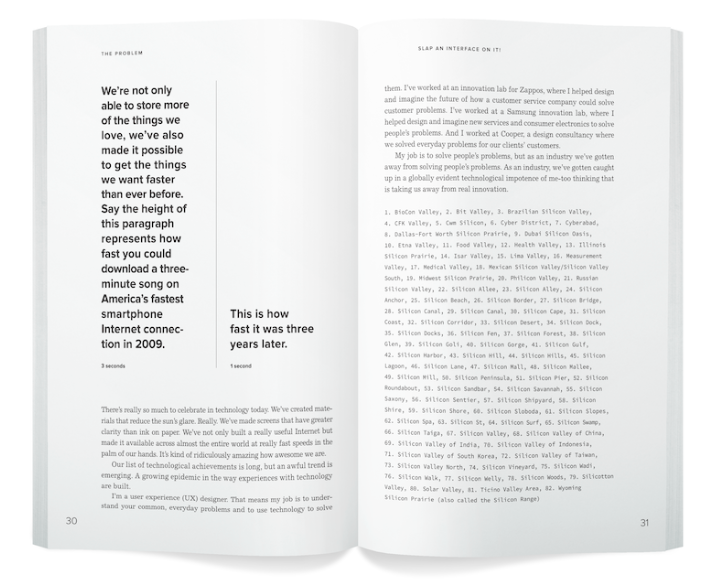 Interfaces proliferated as the web grew from an assemblage of disconnected sites and information into all-encompassing ecosystem where all our moves are analyzed, optimized and monetized through ads within applications. The more time users spend in an app's interface, the more ads they see. Rather than focusing on customer problems, companies put an emphasis on improving click-through rates and time-on-site metrics. UI suddenly diverged from UX and, as Krishna sees it, our addiction to the interface was born.
Throughout the book, Krishna gives examples of outrageous interface based solutions, such as the BMW app that takes 13 unique steps to unlock a car door. While this may seem absurd, many digital marketers and technologists have been in meeting where the main focus is on interface-first solutions rather than user-first solutions. After all, why would users want a 13-step app if they could unlock the car door with a key in their pocket?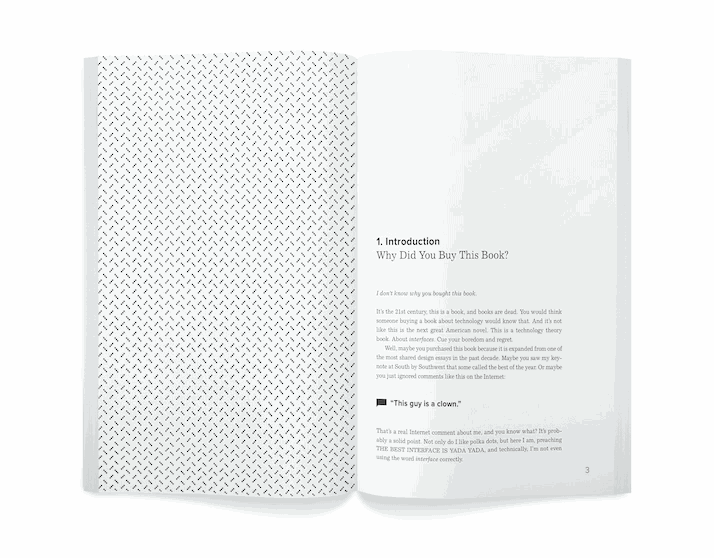 More optimistically, Krishna highlights some of the innovations that are taking advantage of a "no interface" line of thinking. These solutions attempt to put the customers' needs back at the forefront. Fortunately, technological advances in Big Data and network connectivity are making back pocket apps—those applications that can run without human input—much more viable. As sensors on our smartphones, wearables and household objects connect to the Internet of Things, we are able to collect more data and generate more insight with fewer screens in front of us.
For many digital marketers, The Best Interface Is No Interface will offer a fresh perspective on user design and interaction. As soon as a new screen or app is created, we're often charged with monetizing that interaction. Krishna Golden asks us to consider whether the screen and the interaction is worth having in the first place.