We've updated our Rackspace Cloud mobile app for iOS, adding a number of new features and functions that make it easier for you to manage your cloud from your iPhone.
Our iOS mobile app now offers the same updates we recently added to our Android mobile app. Now you can manage your Rackspace Cloud from your iOS device with ease and get the benefit of the support and performance that you've come to expect from us.
The new iOS app, now available in Apple's iTunes App Store, gives you a reliable tool to build and manage Rackspace Cloud Servers on-the-go.
New functionality includes:
An optimized user interface and simplified navigation
Enhanced performance
The ability to contact Rackspace Fanatical Support directly from the app
On top of those new improvements, the updated iOS mobile app still allows you to manage multiple accounts, reboot, rename, resize and rebuild servers; change root passwords; check system status; and ping servers from multiple locations – all from your iPhone.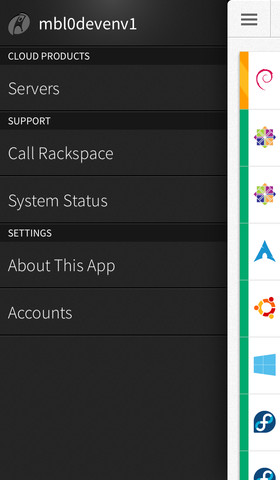 And we're working to offer you more cloud management and support options from your iOS device. Stay tuned for updates.
We want your Rackspace Cloud experience to be great whether you're at your desk or on-the-go – the new iOS mobile app for Rackspace Cloud gives you the freedom to manage your cloud when and where you want.
Download the Rackspace Cloud mobile app for iOS now: https://itunes.apple.com/us/app/rackspace-cloud-control/id672443103?ls=1&mt=8